About Gambling Apex – The Top Gambling News Website in the World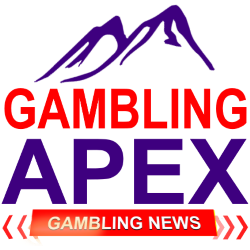 Gambling Apex is ultimate stop for online gambling news, reviews, reports and opinions.  We have been providing players and businesses valuable information since 2017.  In addition, we only partner with the best gambling industry analysts, websites and reporters for accurate and thoughtful information.
Furthermore, Gambling Apex provides in-depth analysis on today's global gambling industry which includes online gambling development and gambling industry updates. This is in addition to reviewing various gambling websites and services from sports betting software providers to direct gambling sites.
GamblingApex.com began as a dream to give actual unbiased facts about the gambling industry.  This is because several news outlets always have a gambling agenda due to its drive to make money.  However, Gambling Apex is different as news comes first and making money comes second.
Envisioning the Future of Gambling News
Jeremy Boyd is the mastermind behind the Gambling Apex news website.  He chose the name "Gambling Apex" to personify the peak of gambling industry news.  Furthermore, the name was chosen to show how we are the best when it comes to quality gambling news.