Finally Louisiana Sports Betting Bills Signed into Law
It's been a long road for the sports betting industry in Louisiana. A few years back, efforts to legalize sports betting in Louisiana started, and a bill was finally passed. However, Louisiana residents need to vote on this before you can even see a sports betting software company operate in the state. But the votes have spoken, and now, Governor John Bel Edwards signed the last two bills of Louisiana sports betting into law.
SB 247 is a bill for the sports betting legislation, and SB 142 is a bill that assigns the distribution of the funds that the state will collect from sportsbook operators. These bills will take into effect in the state's 55 parishes that voted yes to allowing sports betting. This means that Louisiana sports betting will not be available throughout the state per se, only in a select majority of parishes.
Louisiana Sports Betting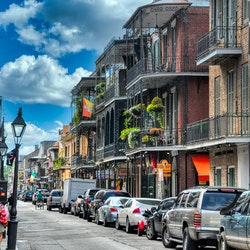 Many pay per head bookies are wondering about the timeline of the process of launching the Louisiana sports betting market. It is widely known in the industry that the state is yet to launch Daily Fantasy Sports (DFS), a market that has been legalized years ago. For now, the legislation will go into effect starting July 1. Many in the industry are hoping that regulations and licensing will be complete before football season starts.
The NFL will be starting on September 9, so it will be a rush for the state's regulatory commission to get everything started. After all, it is the biggest and most profitable sports betting tournament in the country. The volume of games alone is enough to generate thousands, even millions in revenue for sportsbooks. If you are still wondering how to have your own sportsbook, read up on how to become a bookie the fast and easy way. This will help you your sportsbook up and running in no time.
Get Your Online Sportsbook Easily Today!