Sports Betting Is Gaining Popularity Worldwide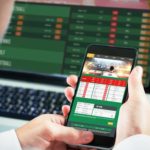 Legalization of Sports Betting in the US Led Way
Without question, with the rise of tech and the abundance of itchy gambling fingers, sports betting is gaining popularity worldwide. In a market that estimates that over 4.2 billion people gamble and with a total amount north of $3 trillion (that's like double Amazon's market cap) a year, it's no shock that sports betting is becoming one of the most popular options on the planet.
IT PAYS TO BET ON THE GAMES AT AMERICA'S BOOKIE
As a bettor, whether you're looking to bet legally or get in on an offshore account, there are a lot of reasons why the exploding popularity of sports betting is something great for you to take advantage of.
More Sports to Bet On
One of the biggest challenges with individuals being able to get their hands on great wagers is they are limited by the types of bets they can get down on. Without question, if you're trying to maximize your opportunity for betting, it's essential that you challenge the typical consensus and bet on sports where there is a lot of value.
What does "value" mean in the world of sports betting? It's an opportunity or a side where the bookmakers are giving the bettor value, or in other words, more points (or fewer points) than they should. In this instance, it gives you an opportunity to capitalize and win.
As more and more sports enter the marketplace, it will be much harder for bookmakers to keep a step ahead of the bettor. As bettors get more sports, especially niche sports that they know inside and out, they will demolish bookmakers.
With the advent of sports betting in the digital realm, you'll be able to take advantage of emerging markets like eSports, politics, and heck, even betting on the casino of all casinos, the stock market!
It's an amazing time to bet, and no matter what you'd like to get down on, there is something for you in the new-and-improved, ultra-popular sports betting marketplace.
---
Favorites to Win the American League MVP
---
More Regulated Options
With the emergence of legalized sports betting in the United States (thanks Supreme Court), it's opened a floodgate of new bettors. If you're one of them, congratulations.
You are entering the world of sports betting in what would otherwise be the equivalent of a golden age. Think of this like the gold rush, and you're getting in on it right at the peak of the boom!
Don't worry; you're not too late, but you're going to be able to get the most that you can in comparison to those that are unaware. And one of the best aspects of the legalized betting boom is the fact that you'll be able to wager in legalized sportsbooks around the country.
No longer does Las Vegas have a sole monopoly on sports betting, and as more states enter the market, you'll be able to be on a sportsbook near you, and one day, maybe sooner than you think, you could log on to a US-based online sportsbook and wager on the internet.
Remember, history is closer to you than you realize, and it's all thanks to the popularity offered by sports betting.