D.J. Carton Returns to Ohio State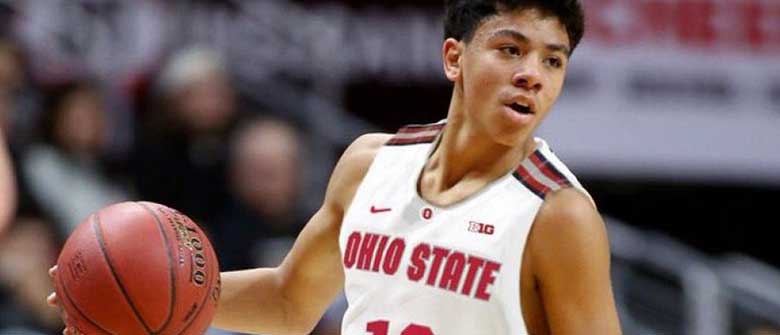 D.J. Carton returns to Ohio State. However, we will not see him in the basketball court any time soon. The freshman point guard left the Buckeyes basketball program last January 30 because of mental health concerns.
An Ohio State spokesperson confirmed to sports betting news sites that Carton is returning Thursday. Ohio State plays Iowa at the Carver-Hawkeye Arena Thursday night. The arena is an hour away from Carton's hometown.
Despite the nearness of the venue to Carton's home, head coach Chris Holtmann said that the player would not watch the game. There are several things to consider before allowing him to rejoin the team.
D.J. Carton Returns to School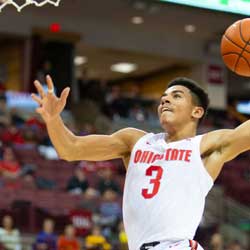 The team needs to consider Carton's overall health before allowing him back into the basketball program. Their priority is to improve Carton's health. Also, it is already in the late stage of the season. Coach Holtmann told a basketball forum that there is a specific protocol to follow when a player pulls out of the program for medical reasons. That way they can protect the player.
In an Instagram post, Carton posted a short video sitting at Quad City International Airport. The social media post came after he reposted one from Buckeyes forward Kaleb Wesson. In the photo, Carton was in the foreground. It was the same image he posted when he announced his leave of absence last January.
Gambling news records showed Carton missed five games for Ohio State. Also, he averaged 10 points a game in 20 games played for the team. Carton was the third-best scorer on the squad. During his leave of absence, he continued to post about the Buckeyes.
Jennifer Carton, D.J.'s mother, guarantees her son will be stronger than before if he comes back wearing a Buckeye uniform. However, people who bet on sports will not see him as part of the team any time soon.