Betting the 2021 Stanley Cup Playoffs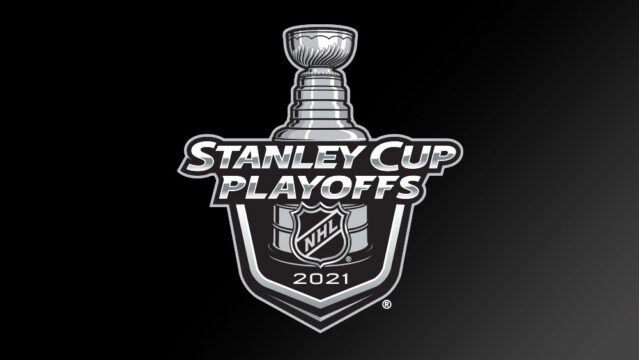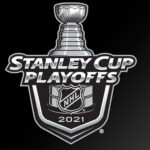 Stanley Cup Playoffs are Back in Full Force in 2021
Betting on hockey in the NHL Stanley Cup Playoffs is never easy. However, it's even tougher to gauge teams this season after regular season play was strictly intra-divisional. While that added a playoff atmosphere to regular-season games, it means actual playoff game intensity is even higher.
Here's a quick rundown of betting for each team in the 2021 NHL playoffs, along with their odds listing, by division. Note that the North Division starts nearly a week later than the other divisions.
UPDATED NHL STANLEY CUP FUTURES
North Division
Toronto Maple Leafs +600
Edmonton Oilers +2000
Montreal Canadiens +3500
Winnipeg Jets +3700
The Maple Leafs have the most well-balanced roster of any North Division team. However, there are questions around their defensive depth. Auston Matthews led the league in goals with 41 in 52 games. That depth could cost them a run in the Stanley Cup Playoffs.
Edmonton is a two-person wrecking crew with Connor McDavid (33 goals, 72 assists) and Leon Draisaitl (31 goals, 53 assists). McDavid and Draisaitl finished first and second in the league in points. The Oilers have arguably the best top line in the league, but their depth is suspect.
Montreal is a wild card, as they could finish anywhere in the Stanley Cup Playoffs, and it wouldn't be surprising. If Carey Price plays to his potential, the Canadiens could go deep into the postseason. But if not, Montreal could be out in five games or fewer. 
The Jets backed into the postseason, winning just three of their final 12 games. They're a different team without Nikolaj Ehlers in the lineup, and goaltender Connor Hellebuyck has struggled.
Must Read: NBA Play-in Tournament – Everything You Need to Know
East Division
Pittsburgh Penguins +1200
Boston Bruins +1300
Washington Capitals +1400
New York Islanders +2100
The Penguins were one of the league's top offensive teams, even without Evgeni Malkin for 23 games. Pittsburgh has three 20+ goal scorers: Sidney Crosby (24), Jake Guentzel (23), and Bryan Rust (22). However, goaltender Tristan Jarry has one game of playoff experience.
Boston lost Game One of their first-round series 3-2 in overtime, but they're still favored as an overall healthier team. Taylor Hall finished the regular season at nearly a point per game pace after being traded from the Buffalo Sabres. They need to be on the radar if you're looking to make money betting the NHL Playoffs.
Washington saw an odds improvement after Nic Dowd's overtime game-winner Saturday. However, starting goaltender, Vitek Vanecek suffered a lower body injury while stretching to make a save. With his status in question and backup Ilya Samsonov in COVID-19 protocol, 39-year-old Craig Anderson could see starting duties the rest of the series.
The Islanders are arguably the best defensive team in the playoffs. However, they've struggled offensively without captain Anders Lee, who is done for the season after tearing his ACL. Goaltender Semyon Varlamov led the league with seven shutouts.
Central Division
Carolina Hurricanes +750
Tampa Bay Lightning +800
Florida Panthers +1400
Nashville Predators +4000
Carolina has incredible depth scoring and defensive talent, but the concern lies with their goaltenders. Petr Mrazek, Alex Nedeljkovic, and James Reimer all played well in the regular season, but can they carry the Canes through the playoffs?
Tampa Bay's top defenseman, Victor Hedman, is playing through an injury that will reportedly require offseason surgery. However, they're getting Nikita Kucherov back after hip surgery forced him to miss the regular season. The defending champions are a solid choice to repeat.
The Florida Panthers surprised experts and fans alike with a solid performance this season. They have the scrappy mindset that can carry a team deep into the playoffs, especially if they can get by Tampa Bay in the first round.
Nashville enters the playoffs on a tear. Since March 15, they've gone 19-7-1, led in large part by Juuse Saros' play in net. If they can follow his lead and stay hot, there's a decent chance they can upset the Hurricanes, whom they beat twice to close out the regular season.
West Division
Colorado Avalanche +375
Vegas Golden Knights +600
Minnesota Wild +2500
St. Louis Blues +3700
The Avalanche are Cup Favorites, having star power, scoring depth, talented defense, and exceptional starting goaltending. The only concern with Colorado is the goaltending depth behind Philipp Grubauer. If anything happens to him, the Avs are in trouble.
Similar to Colorado, Vegas has a skilled roster in all facets. But the knock on their odds is because the Golden Knights will likely play the Avalanche in the second round of the Stanley Cup Playoffs. However, if they get by Colorado, they have a team capable of winning the Cup. 
Minnesota has a better record against their first-round opponent, Vegas, than any other Western Conference team since Vegas entered the league in 2017-18. However, their goal-tending must improve from recent weeks. Starting goaltender Cam Talbot has a -11.37 GSAx over his last six games. 
The Blues got devastating news Sunday when it was announced David Perron is in COVID-19 protocol ahead of Game One. Perron led the Blues with 58 points (19 goals, 39 assists), adding to a lengthy injury/illness report. If he's out for any length of time, St. Louis is looking at a short postseason appearance.