How to Beat Bookie Competitors
Independent bookies find it hard to compete with more established sportsbooks in their market. They think that competing with more prominent sportsbooks is a waste of time. However, there are ways to beat bookie competitors.
The first thing you need to do is to analyst their sports betting operation. We will teach you what to look for in other bookie businesses and use that information to your advantage. Knowing what the competition is doing will help you with your operations.
If you want to become a bookie, then you should know who your competitors are. Find your direct competition and their market share. Then you should analyst their business to determine their strengths and weaknesses.
Tips to Beat Bookie Competitors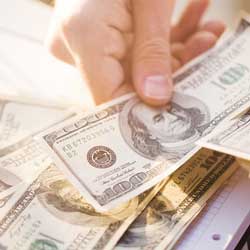 Find Direct Bookie Competitors – The first step is to find your direct competitors because they are the ones that you need to beat. You must know the sportsbooks that compete with your target market. For instance, if you are catering to players within the city, then a sportsbook in another state is not your competitor. Make sure that you find sportsbooks that target the same players in a specific area. You can use a pay per head directory to find sportsbooks catering to the same market as you.
Compare Market Share – Now that you have a shortlist of direct competitors, the next step is to inspect the sports betting market and analyze it. Look at the areas your competitors dominate, where you dominate, where both of you are present, and where there's no competition.
Use Pay Per Head Solutions – Lastly, you should use pay per head services because it provides excellent value to your money. It allows you to beat bookie competitors, even big brands operating in your target market. Thus, you should find the right PPH provider to help you dominate the market.