PPHCR.com Sportsbook Pay Per Head Review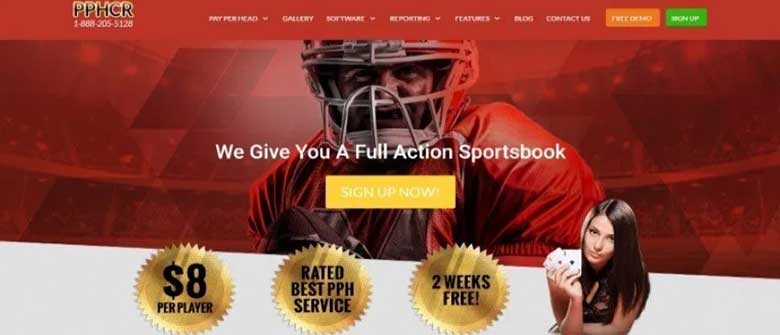 PPHCR.com is a sportsbook pay per head firm based in Costa Rica. That's how it got its name. However, it is giving PPH firms based in the country a bad name. The first time we tried to access the website, it was down. Despite the bad first impression, we tried to be unbiased with our PPHCR.com sportsbook pay per head review.
Pay Per Head Costa Rica caters to the North American market. It offers its PPH solutions for $8 per active player. The fee includes the customization of the sportsbook. Although they do offer a PPH service demo, you need to send them a message first to sign up for it.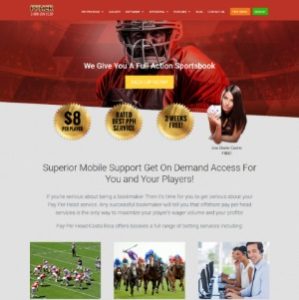 About PPHCR.com Sportsbook Pay Per Head
Started in 2014, it received mixed reviews from its clients. However, most of them talked about their bad experiences with the PPH provider. Our PPHCR.com sportsbook pay per head review will look at its services to determine if it deserves the bad reputation it has today.
Their PPH solution starts at $8 per player. Also, they promise customization of the package based on your bookie business needs. However, their basic package doesn't include several features that other pay per head providers offer, such as live betting.
Our major problem with PPHCR.com is their uptime. Their website was down most of the time when we first tried to sign up for their services. This is a major turn off for us.
Inception: 2014
Price: $8
Location: Costa Rica
Gambling Platform: DGS
Telephone:1-888-205-5128
Live Chat: yes
email: customerservice@crlines.com
Website:www.pphcr.com
Promotion: 2 Weeks Free Trial
Telephone Wagering: yes
Internet Wagering: yes
Sports Betting: Yes
Casino: Yes
Live Dealer: Yes
Live Betting: No
Private Website: Yes
PPHCR.com Sportsbook Pay Per Head Review
Despite our initial problem accessing their website, we managed to sign up for an account. However, our experience with the company didn't improve. Instead, it became worse when the agent we got was unhelpful and didn't know their products and services at all.
They didn't even bother to customize the DGS software. As a result, you get a generic agent platform. Although the DGS system is a reliable sports betting platform, its interface is too basic. They didn't improve the user interface at all.
On the other hand, its player betting interface is better. It is user-friendly and players can easily find what they are looking for in the sports betting site. However, it fails in comparison with other PPH bookie sites with much cheaper fees.
Our Final thoughts
We are disappointed with PPHCR.com. The only good thing about the firm is its affordable rate. However, you can find better providers by reading the latest pay per head reviews.

PPHCR.com
Average rating:
1 reviews
Feb 3, 2021
Bad customer service
The customer service is so bad, not worth the fee I paid. Good thing I left early on.