NBA Hopes Rui Hachimura will Open New Market in Japan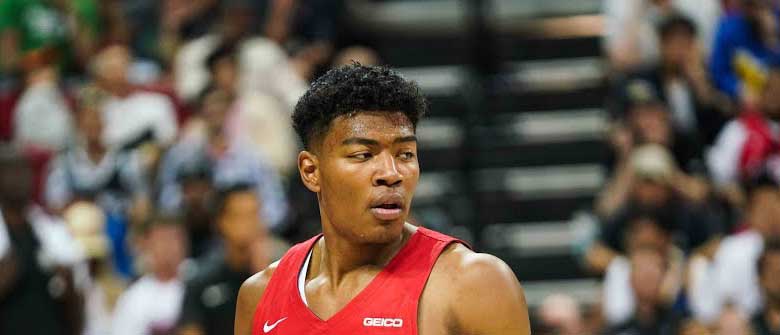 Rui Hachimura hasn't played a single game in the NBA but the Washington Wizards and the NBA know what he can bring to the table. He is the first Japanese player selected in the first round of the draft. The Wizards are betting on him to open a new market for the team and the league.
There's a lot of hype surrounding Hachimura playing in the NBA. Jim Van Stone, president of the company that owns the Wizards, told basketball news sites that the Japanese market is a potentially huge market for basketball.
Although Japan is traditionally a baseball market, basketball is fast becoming popular in the country. With the rough patch the NBA is facing in China, it is a good idea to look for other potential markets.
Rui Hachimura in Gonzaga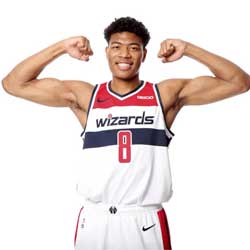 Hachimura finished his last year in Gonzaga averaging 19.7 points and grabbed 6.5 rebounds. He led the school into the Elite Eight of the NCAA Basketball Tournament. The Washington Wizards picked him ninth in the draft.
He played for Japan during the FIBA World Cup last summer. However, he missed the last two games of the team due to general fatigue and knee discomfort. Despite that, the Wizards are confident that Hachimura can provide quality minutes to the team.
Also, the Wizards are preparing for the influx of new Japanese fans. In fact, the team created a website and Twitter account in Japanese. In addition, the team hired a Japanese reporter to cover Hachimura and the team for the Japanese market.
The Wizards told NBA betting sites that it is a good opportunity for the team to improve its brand in Japan. In fact, they are aggressive in pushing into the new market in time for Hachimura's debut in the NBA. Also, DC sportsbooks are ready for new players who want to bet on basketball this season.
Bet on the NBA with VOBET, the best sportsbook in the world!