Free PayPerHead Services Push Bookie Agents Past Competition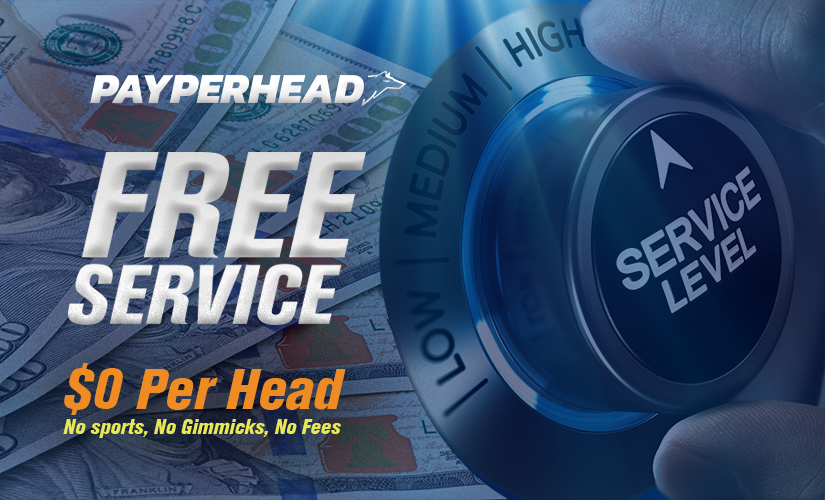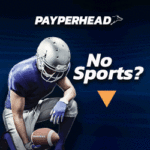 PayPerHead promo offers sportsbook software for free until two weeks after the first major sports game.
Those who have taken advantage of the payperhead service providers' offer have prospered.
Sportsbook owners have built thriving businesses without sports
Like every sports-related industry business owner, after the NBA put their season on hiatus, pay per head agents fell on hard times. Many sportsbook operators had to close shop.
Some won't reopen when the NBA gets back onto the courts. Many won't resume even when Major League Baseball plays their first game of the 2020 season.
Those bookies that have taken advantage of PayPerHead's current promotion have kept their heads above water. Some bookies who utilize the leading sports betting tech company's services have thrived.
How have some bookies made money in this environment while so many others have lost their sports betting companies?
PPH digital casino action is a blessing
PayPerHead's current promotion allows agents to offer their casino betting platform. Casino wagering has steadily risen since the beginning of January.
Once the Covid-19 crisis hit, betting in the per head digital casino took a considerable jump.
Percentage-wise, bookie agents that offered pay per head's digital casino platform saw an increase of 185% from January to the end of May.
Blackjack, by far, is the most played game in the online casino. But it's not the only game that pph agents can offer.
The casino has twenty slot machine games. Bookies should promote slot play since it's random.
There are also reasons why sports bettors like to wager in the digital casino. Check it out!
Low-cost minimums = low-cost entertainment
Plenty of betting options
Self-service
Those reasons could account for the rising trend before the coronavirus pandemic. No matter the reason, bets in online casinos shouldn't reverse the upward direction.
Bookie agents that have added a live dealer casino have flourished
Although the 185% rise in digital casino play impresses, it doesn't come close to how impressive the growth has been for PayPerHead's live dealer casino platform.
Live dealer has shown a massive overall uptick in play. Live dealer casino play rose 317% from January to the end of May.
What's interesting is that the most significant rise didn't happen after the crisis broke. The most considerable surge occurred between February and March.
From February to the end of March, players bet $10 million more in the live dealer casino. Then from March to April, it was $7 more million.
From April to May, the handle increased by $3 million.
Why have bettors from all segments played in the pph sportsbook live dealer casino? Like the digital casino, the live dealer betting platform provides player advantages.
Can get a Vegas "feel" while sticking to social distancing rules
PayPerHead dealers are as professional as those at brick and mortar casinos.
Players mustn't travel to wager with a real person.
Players can ask dealers questions – real, live communication.
Bettors can wager on three different games: blackjack, roulette, and baccarat
Digital racebook action has also helped bookies maintain steady profits
Major North American horse racing tracks have returned. Horseplayers can wager on Belmont Park, Churchill Downs, and Gulfstream Park.
The digital racebook also offers events from Woodbine in Toronto, Canada. Woodbine is considered one of the top horse racing tracks on the continent.
But bookies can offer their bettors more than just wagering on horse races in North America. The racing platform provides quarter-horse racing and harness racing betting options.
That includes bets on Los Alamitos races in Southern California. Los Al runs a thoroughbred racetrack during the day and a quarter-horse track at night.
The platform provides plenty of international horse racing. The UK has excellent horse racing, including from Royal Ascot.
When Dubai racing is in season, bookies can point their players to that famous worldwide meet.
Your players can access PayPerHead.com's sports betting platforms for free during all of July and into August
Bookies can access top-rated PayPerHead sportsbook software for free from now until two weeks after the first major sports game. Major League Baseball said they should start playing on either July 23 or July 24.
If the first game happens on July 23, bookmakers can use the per head services up to August 6, the day the NFL has their hall of fame game.
It's an excellent idea for every bookie to take advantage of the free services. Sign-up with PayPerHead.com, get to know the betting platforms, and then you can decide if you want to stick with Basic or Prime.