Kobe Bryant going into NBA Hall Of Fame in May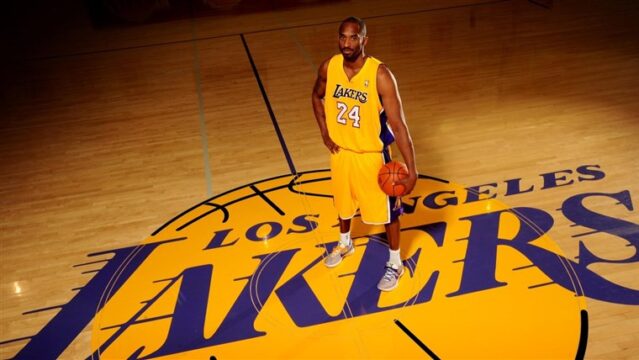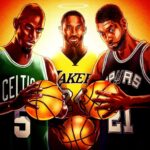 Lakers Legend, Kobe Bryant, Goes in Early After Death
It's been 10 months since the tragic death of Kobe Bryant, probably the 10 longest months ever, not only because of the pain this has caused Lakers fans and NBA fans in general, but also because of the Covid-19 pandemic that hit us right after, and that made the whole world go crazy and change what we called normality forever.
With a total of 5 rings won over his 20 year career, all with the LA Lakers, and being considered on of the best NBA players of all time, Top 3 or Top 5 by many, it was just a matter of time until his inevitable induction into NBA's Hall of Fame, and the league just recently confirmed that this will happen in just a few months, as the next induction ceremony will be held from May 13th to the 15th, and Kobe will be headlining this year's class, along with Tim Duncan and Kevin Garnett, two other NBA superstars and Champions, who retired not too long ago.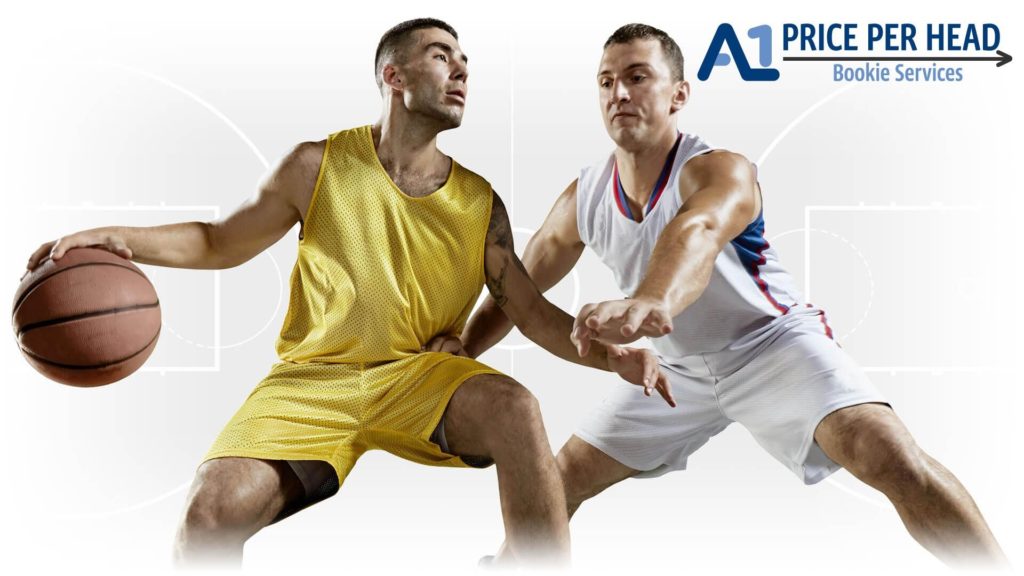 Kobe Bryant's NBA era, 1996-2016
Kobe Bean Bryant debuted in the NBA in 1996 straight out of high school, Lower Merion, in Pennsylvania, as the 13th overall pick of the NBA Draft. Kobe was selected by the Charlotte Hornets, but under instructions of Lakers team officials, who agreed a trade with the Hornets the day before the draft. Before going to the draft, Kobe Bryant had been training in Los Angeles with former team players, and the kid just blew some heads off.
The Lakers needed to trade veteran Vlade Divac to free up some cap space, and the Hornets needed a big guy. In fact, the Lakers told the Hornets to pick Bryant just minutes before the pick was made. Bryant was 17 at the time, and he was then immediately sent to the Lakers, where he signed a 3-year rookie contract.
Kobe's first year in the team was what you would expect from any rookie, coming off the bench for some consolidated stars, getting just a few minutes on court, however, he wanted to be a star since day 1, and he made himself visible during that season's All-Star Break, where he took part of the Rookie Challenge and the Slam Dunk Contest.
During his second season he already doubled his numbers, but still came off the bench, ending the season as runner up to the Sixth Man of the Year Award, and after being voted by fans to his first All-Star Game.
After this, we all pretty much know what happened, from his third season and on, Kobe Bryant quickly became one of the most powerful, dynamic and charismatic players in the NBA, and along with Shaquille O'Neal, who joined in 1996 also, and with Phil Jackson, who joined in 1999, Kobe and the Lakers got their 3-peat from 1999 to 2002.
After this the team lost their punch a little bit, are wasn't able to win the NBA Championship for a few years, Shaq left after the 2003-2004 season, and it wasn't until 2008, when Pau Gasol joined the team, that the Lakers could really compete for another title. It wasn't 1, but 2 more rings for Kobe next to Gasol, in 2009 and 2010. This was the Lakers last NBA title until this past season, in the Orlando bubble.
After 2010 the team got dismantled, and Kobe suffered many injuries, but he played and competed until his last game, in 2016, where he scored 60 points. Bryant finished his NBA career with many personal and team awards, including 2 Olympic Gold medals and a FIBA Championship. IN the NBA he scored a total of 33,643 points, and recorded 7,047 rebounds and 6,306 assists, plus, he holds some of the Lakers most emblematic records, like his 82-point game, for example.
Kobe was a beloved father, and his Mamba Mentality will be forever remembered in the NBA and all around the world. He died in a tragic helicopter accident on January 26th, 2020, along with his daughter Gianna. The NBA and the sports world miss him, and his induction in the NBA Hall of Fame in May will be just another reason to remember him and everything he did for this game.
A1PPH Highlights Your Strengths and Transforms Your Weakness in Bookmaking
Buffer Zone Establishment for Your Clients