Macau Gambling Revenue Rises for 2nd Straight Year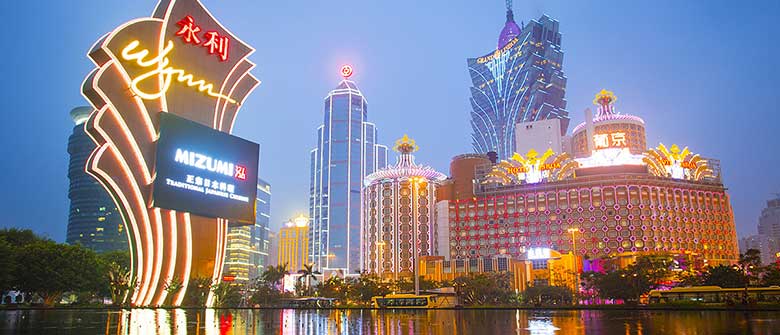 Macau gambling revenue grew in 2018 as casino resorts attract more customers from mainland China. The former Portuguese colony also welcomed more guests from Asia and the rest of the world. As a result, its gaming earnings increased 14 percent to $37.5 billion according to the data from the local government.
The Asian gambling capital enjoyed its highest earning in 2013 before Beijing launched an anti-corruption campaign. For this reason, gaming revenue dropped as corrupt officials limit the amount they spend in Macau.
China's trade friction with the United States also affected the territory's revenue. Due to the rough China-US relationship, the affluent are spending less than the previous years.
Macau Gambling Revenue Rebound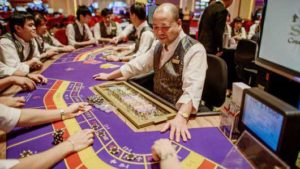 Gambling revenue dropped in 2015 and 2016 due to the anti-corruption campaign. However, Macau rebounded in 2017 by attracting a wide range of visitors. Casinos and resorts begin offering more entertainment options, including pools, shopping centers, and theaters.
Some of the newly opened hotels and resorts in the former Portuguese colony attract visitors who are not into gambling. With the new type of guests, revenue from VIP gamblers dropped to 55 percent in the first three-quarters of 2018. In 2013, they have 66 percent of the territory's total revenue.
The opening of the bridge connecting Macau to Hong Kong and mainland China also helped in bringing more visitors to the gambling hub. According to gambling news outlets, Macau has three times the market compared to Nevada.
Seven out of ten visitors come from the mainland. As a result, the Chinese economy affects Macau's local economy. At present, the Chinese economy is slowing down due to its ongoing trade war with the US.
Industry experts are expecting Macau gambling revenue to drop in 2019. It is due to affluent mainlanders tightening their purse strings. There's also a trend of gamblers choosing to do their business online. That's why it is not a surprise that more users are trying to find out what is a bookie pay per head service and other similar terms.