The Colorado Sports Betting Market hits $231 Million in November
The Colorado sports betting market is doing great as we get towards the last quarter of the year. October may have had just a slight increase in handle by 1.5%. But from October to November, there is an almost 10% growth. The total sports betting handle for the state is $231.2 million, 9.7% higher than October's $210.7 million. And, as many a gambling news website will excitedly point out, November's handle is also the state's record for the highest monthly handle since its launch in May.
Many bookie pay per head providers are focusing on getting bookies to convert their operations to an online service. After all, a lot of bookie software offers not just sports betting, but also online casino gaming, and online horse racing, among others. And the demand for online gambling services are clearly evident in Colorado. Mobile sports betting takes up an overwhelming 98.1% of the total handle.
Colorado Sports Betting Market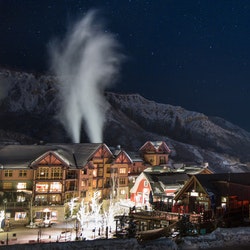 When you are building your sportsbook, you need to keep an eye out on what your players bet on. Many bookie tips focus on getting them to bet more, or bet on a wider variety of wagers available for the sport that they like. In Colorado, the favorite of bettors is Pro football (the NFL), with $88.5 million worth of bets. College football comes in second favorite with $22.3 million. Next, is table tennis at $12.4 million. Pro basketball (NBA) rakes in $9.7 million, while college basketball takes in $8.3 million.
The Colorado betting market is expected to grow as more operators are getting licenses. And much like the trend across the continent, the US is still seeing a growth in the demand for sports betting products. New Jersey is currently the market leader, setting records each month. The garden state is also very close to hitting the $1 billion monthly handle.