Play the Ponies at Online Racebooks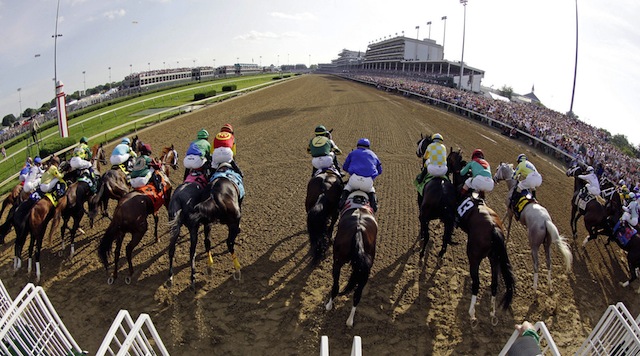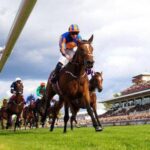 Online Racebooks Can Generate Money
With the evolution of online betting, horse race wagering has changed just as much, if not more, than any other sport. At one point, it required you to show up at a track, far in advance of post time to bet.
You would proceed to place bets on oftentimes slow machines or at a booth. Bettors everywhere can now wager on these races right on a phone or computer through online racebooks.
THE BENEFITS OF BETTING THE HORSES AT AN ONLINE SPORTSBOOK
This has caused horse race betting to rise in popularity, as it offers many more advantages over the traditional model.
Convenient and Easy
One of the biggest advantages of betting with online racebooks is that it is far more convenient and easy than the alternative. You have many options to choose from online, and all you are required to do is sign up and deposit funds.
After setting up an account, the online racebook will have many options for tracks and races. You just need to select which race or races you want to wager on.
Then, you will select the type of bet and amount you want to stake. Online racebooks also make it easier to place bets ahead of time. You can have an entire race day planned out and organized.
Another one of the major reasons online horse race wagering has become so popular is the availability of live streaming. With race live streams, which most of the top online sportsbooks offer, you can bring the excitement of the track right to you.
The other big advantage of live streaming is that you have a better view of the race. It is often hard to know what you are looking at when watching a race in-person. But on a screen, you can see all of the runners, their numbers, and any order change clearly.
Related Link: Sports Betting Strategy: Line Shopping
Bonuses and Rewards
Online racebooks also have the upper hand against in-track betting when it comes to bonuses and awards. Almost all of the top online racebooks offer sign-up bonuses to new users and additional rewards to existing customers. This simply does not exist at tracks or other betting venues.
Sign-up bonuses are given when you first join and deposit funds, and they often have some conditions attached. Other rewards are based on how often you bet and at what stakes. That means the more you bet, the more rewards you receive.
An example of this would be the loyalty schemes offered by some online racebooks. These are where you earn points with every wager. At the end of a set time period, you receive some type of bonus based on those points.
As you can see, there are many reasons to choose online racebooks over in-track betting. It continues to rise in popularity throughout all sports.
Horse racing offers unique advantages, and it has grown in popularity over the years, thanks to this convenience. There are many online sportsbooks on the market, each offering its own bonuses, awards, and features. It's important to find the one that is best for you.
MUST READ > BETTING TOOLS USED BY THE PROS