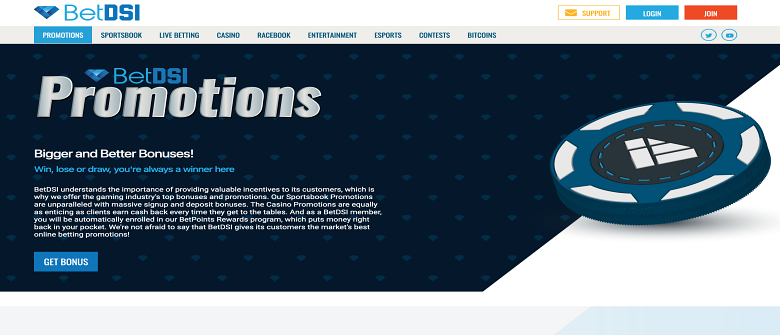 In our sportsbook reviews, we cover the most popular, the in-demand, and up-and-coming sportsbooks. We also get requests from our readers who are curious about an online sportsbook, but want to get an expert's take on the sportsbook itself. Today, we will be featuring a sportsbook that has been requested quite a few times by our readers. Here is our BetDSI Sportsbook Review.
About BetDSI
Much like when learning how to be a bookie with a bookie PPH, we have to delve deeper into the background of the sports betting software company. BetDSI is no stranger in the sports betting industry. They have been operating since the late 90's. With decades of experience under their belt, they remain to be a popular choice for sports betting online. BetDSI, based in Costa Rica, boasts of a customer base that come from 140 different countries around the world.
BetDSI, or Diamond Sportsbook International, continues to offer its players with the most cutting edge gambling services. For our review, we will be looking at their sportsbook. But they do offer similar products from what you can also offer from a sportsbook pay per head software. Their sports betting website offers lines on popular sports leagues, such as the NFL, the NBA, Auto sports such as NASCAR, and a lot more.
They also have a loyalty program , which rewards its customers the more that they use the sportsbook. This is in addition to their generous welcome bonuses, as well as other events that they promote. In addition, they are also accessible through multiple platforms.
Inception: 1998
License: Costa Rica
Software: Proprietary DGS
Telephone:

877-223-8374

Live Chat: Yes
email: contact form
Website: www.betdsi.com
Welcome Bonus: 10-20%
Contests: Yes
Refer-a- Friend: Yes
Language: English
Min Bet: $5 Stake
Max Bet: Varies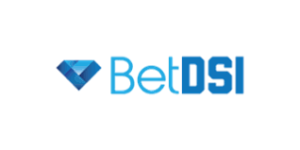 BetDSI sportsbook is easy to use, and you can log in to their site through a desktop or through an app. Accessibility-wise, there are no problems. Both platforms run smoothly for us. For this sportsbook, you will need to put in more details and information than other sportsbooks. So if you value your anonymity, then this may not be a good option.
You can easily deposit money through multiple payment channels that are standard with sportsbooks- cryptocurrency, credit card, e-wallets, and the like. The same goes for payouts. As for processing or transfer fees, BetDSI shoulders most of the fees for deposits, but not for withdrawals. The fees for withdrawing money will largely depend on your payment channel and amount. Payouts are limited to a maximum of $1,000.
There are, however, some caveats to these terms. You can get a credit card payout if you used it to deposit. You have a limit on the amount you can withdraw, despite the actual sportsbook having high limits. Bonuses have so much tacked on, and its hard to find the terms. Cryptocurrency bonuses are also to be requested manually.
Payouts are timely, so there are no worries there. Betting itself is good, as they have customized DGS so they can improve the experience of betting. From normal wagers to in-play betting, they are good. However, when we wanted to try their other gaming options, which is supposed to be easily integrated and accessible, we had a bit of a wait. You will need to download a separate software for the poker rooms. While it seems to be a small issue, waiting is never really a good thing, especially when you have players who are excited to place bets.
Our Final Thoughts
This is one of the sportsbooks that are quite neutral in terms of relevance. Is the sportsbook good? Yes. Is it worth my time and money? Probably not. The bonuses are not as generous as other sportsbooks, even with the sign up bonus (which has a high rollover), and their contests. The software, while proprietary, does not really stand out amongst its competitors. If we were to describe this sportsbook in just one word, it would be this: Basic. The software is too basic, too common for us. Add in the other oddities in payouts and such, and you now have a sportsbook that offers so much conditions for too little rewards.
Get the Best Bookie Software with PricePerPlayer.com. Try it For Free Here!

BetDSI
Average rating:
0 reviews