TopPayPerHead.com Pay Per Head Review
Our TopPayPerHead.com Pay Per Head Review will be exciting, as it is rare for us to do pay per head reviews of new and young sites. When becoming a bookie, we initially show people our pay per head directory, as it has a curated list of the top bookie pay per head providers. However, we also need to see why we recommend sites, and we do that through our reviews.
As mentioned, TopPayPerHead.com is new, having been up only since 2017. But we have seen some exciting things about them. First off, is their price of $4 per head, which is quite low compared to other sites. Let's take a look at the site, and see if they are cheap for a reason, or if the deal just looks to good to be true.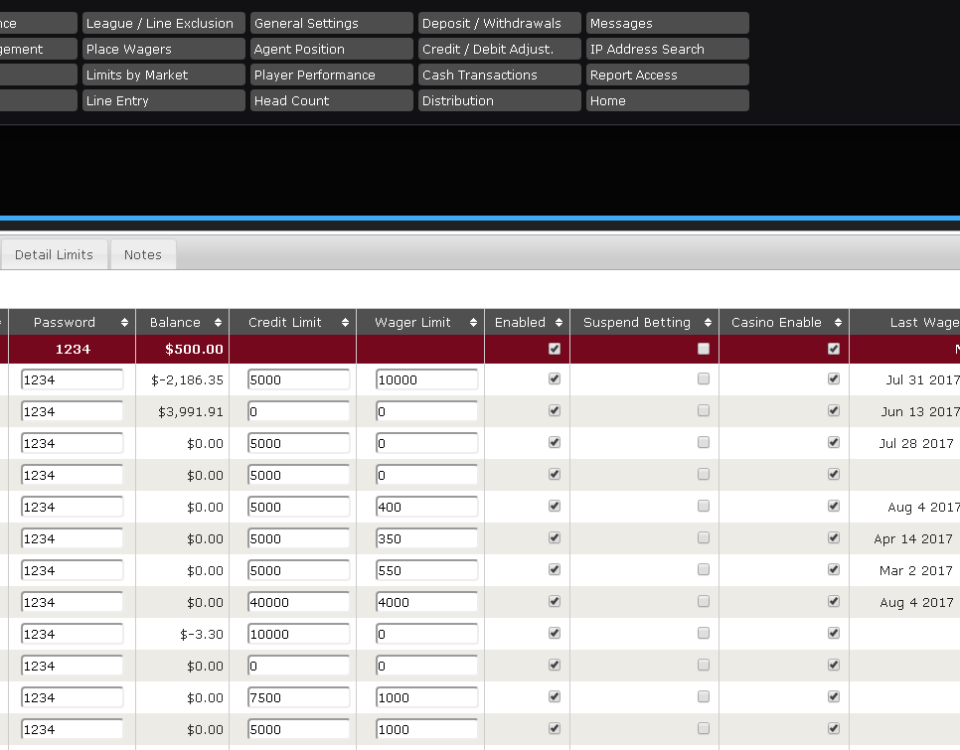 About TopPayPerHead.com Bookie Pay Per head

TopPayPerHead.com looks like a new site. It has a fresh look that looks inviting to new users. The site seems simple as well, in a sense that they are a no-frills site. The process for signing up also looks and is very streamlined. Traditional or more established websites tend to add a step or two of signing up: getting people to call agents to configure the site with a more personal touch.
While this looks good from a customer service standpoint, it also takes more time. With this site, you type in your basic registration information, then you also add a bit more info that will help automatically configure your site once you log in. Its efficient.
In addition, they have DDOS security, which is a great option. They also offer 24/7 customer service, which is not only good to have, but proof that you have a provider that has the resources to provide full-service to both bookies and their players.
Inception: 2017
Price: $4 and up
Location: Costa Rica
Gambling Platform: DGS
Telephone: 1-888-623-5053
Live Chat: yes
email: info@Toppayperhead.com
Website: www.toppayperhead.com
Promotion:none, no player bonuses as well
Telephone Wagering: yes
Internet Wagering: yes
Sports Betting: Yes
Casino: Yes, no poker
Live Dealer: Yes
Live Betting: Yes
Private Website: Yes
TopPayPerHead.com Pay Per Head Review
We first wanted to check out the prices, because a $4 pay per head is either to good to be true, or not worth your money. In this case, the $4 is a base price. So if you wanted to add other features, like a live casino or phone wagering, your price goes up. While technically they are not lying about the price, it does seem a bit click-bait-like because you think you have it cheap then it turns out you will end up having to fork out more money. It is, to us, somehow a cheap shot at getting people to sign up with them. And its hard to tell as well, since there are no free trials.
Moving on to the agent platform, or the agent site, we are impressed by how the deck is set up. It is very detailed, and easy to see as well. You have features like vig management, point buying. You can also configure player limits, parlay limits, and other player management features that are very helpful.
As for the player page, its simple. No frills, as we said. Although to some veteran bettors they might say that the site is a bit plain.
Our Final thoughts
TopPayPerHead.com is a good site, but nothing to write home about. There are sites like 9dollarperhead.com, for instance that offers much more than this site does. While the agent interface is amazing, other features and the too simplistic feel of the site leaves us wanting for more.

TopPayPerHead
Average rating:
0 reviews