Kicker Greg Zuerlein a Key for Rams in Super Bowl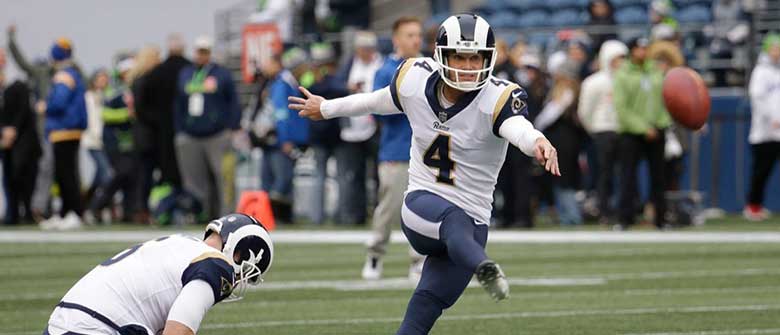 Super Bowl is just a couple of days away and fans have their own opinions on who is the most important player for Rams. Some people say it is Jared Goff, and others swear it is Todd Gurley. However, some Rams faithful put all their money on kicker Greg Zuerlein.
What a lot of people like about Zuerlein is that he doesn't want to be in the spotlight. However, he came through for the Los Angeles Rams even when every football fans' attentions were on him. In fact, he scored the winning field goal to send his team to the Super Bowl.
The 57-yard field goal is currently the longest game-winning kick in NFL playoff history. He hit all his 4 FG attempts in the NFC championship match against the Saints.
Injury Status of Kicker Greg Zuerlein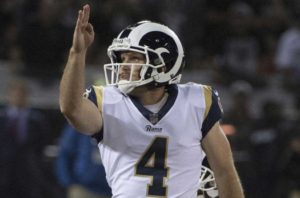 According to sports news, kicker Greg Zuerlein is suffering from an injury since the halftime of the NFC championship match. According to the kicker, he is hopeful that the injury will heal in time for the Super Bowl.
Coach Sean McVay said that Zuerlein injured his non-kicking foot when he slipped on a metal plate while warming up during halftime. In addition, the team said the injury is not serious and they expect him to be on the field during the Super Bowl.
Coach McVay didn't know about the injury until the end of the game. Also, the coach said that the injury didn't really affect the kicker's performance. Meanwhile, reporters saw Zuerlein with a walking boot days after the NFC championship game. He was also part of the injury report last week.
The Los Angeles Rams will face the New England Patriots in Super Bowl next Sunday, February 3. You still have time to be a bookie and accept wagers for what is expected to be a great match.