Monday Night Football Odds & Preview — Saquon May Return For Giants vs.Brady & Bucs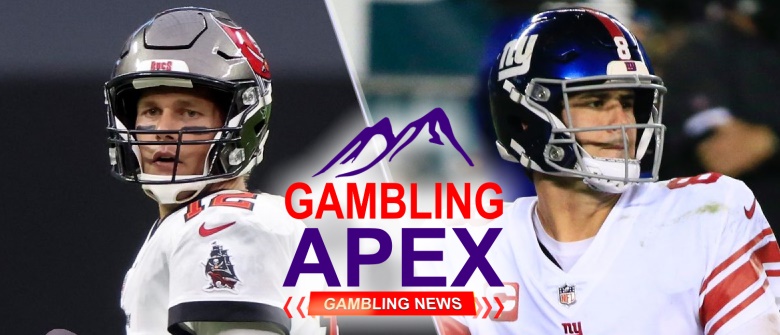 I wonder if the Tampa Bay Buccaneers, after bringing all their essential parts back, and with challengers like the New Orleans Saints having lost their Hall of Fame quarterback, even thought they were going to be in a race in the NFC South. Many BetAnySports customers may have thought it was a lead-pipe cinch.
But you know, if not for the recent defeats suffered by the Saints, they might be in some very deep trouble right now.
We're not saying they wouldn't make the playoffs – after all, there are three wild card teams in each conference, and Tampa Bay won the Super Bowl from a wild card position. But they wouldn't have the luxury of hosting post-season games.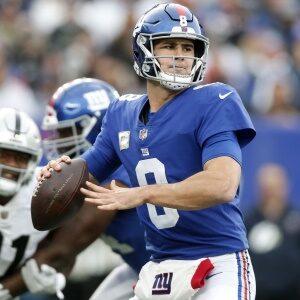 According to bettings odds, the Bucs, with a 6-3 record, lead the Saints by a game and a half. But the Carolina Panthers are right behind them, so there's work to do.
And so they'll go to work on Monday night when they take on the New York Giants at Raymond James Stadium. Kickoff is 8:15 PM ET, and you should know that not only can you get reduced juice on this game, you can also stay with the action while it's happening with live-betting options such as Ultimate Lines, Premier Lines and Super Lines.
Losses to New Orleans and Washington illustrate some of the problems the Bucs have experienced in coverage. Sure, they are allowing less than seven yards per attempt, but they have let quarterbacks take short chops while leading their teams down the field. Taylor Heinicke, a rather limited QB for the WFT, not only had just six incompletions out of 32, he led a drive that lasted ten minutes and 26 seconds to pretty much salt the game away last week.
Tom Brady still leads the league in touchdown passes, and could conceivably re-take the lead in passing yards on Monday, but he'll be facing a team that has held each of its last three opponents to 20 points or less, while facing a couple of pretty good arms in Patrick Mahomes and Derek Carr in the last two.
In the Monday Night Football odds posted at BetAnySports on this game, the Bucs are laying double-digits:
Tampa Bay Buccaneers -11
New York Giants +11
Over 49.5 points -110
Under 49.5 points -110
Brady will be operating without Antonio Brown, who has gotten caught showing a fake COVID vaccination card. i wonder – is that worse than what Aaron Rodgers did? Hmmm….
But that's okay, because while Brown did average ten yards a target,Brady still has his main guys like Chris Godwin (team-leading receiver) and Mike Evans (9 TD's in 41 receptions). And the expectation is that Rob Gronkowski is going to play.
Leonard Fournette might play a considerable role here. It's interesting that the Bucs have a couple of good backs, but they have run the ball only 32.7% of the time. Fournette will work into the passing game.
Tampa Bay is second only to New Orleans in yards-per-carry allowed (3.7), so we wouldn't be expecting the Giants to control the ball on the ground. So it's Daniel Jones to the air.
Jones has not had all his receivers at once, but aside from Sterling Shepard, who's out with a quadriceps injury, he'll have his weaponry, along with Saquon Barkley, although we don't know how much head coach Joe Judge will play him.
We should also mention that left tackle Andrew Thomas has been designated to come off injured reserve, and the Giants need all the offensive line help they can get.
Even in a nice win over the Raiders, the Giants had only 245 yards, so they are really going to need something extra from folks like Kadarius Toney and Darius Slayton.
According to football betting sites, the Giants have been an extremely profitable road dog, covering twelve of their last 14 in that role. Don't confuse these guys with the Jets; they haven't been as brittle on defense. Last year they played the Bucs all the way to the end before losing by two points. They have plenty of room with this number.
If you're not signed up with BetAnySports, you're simply not getting the most bang for your buck……You can get reduced juice, which saves you money on each and every bet, which makes it easier to get to your break-even point…… And after the games kick off, you can stay right in the action with Super Lines, Ultimate Lines and Premier Lines……. They make it easy to get involved – just use your credit card, or the digital currency of Bitcoin, which is fast and easy with their automated system, and NEVER incurs a transaction fee!