Bookie News: Kepa Puts Sarri in a Tough Position after Substitution Incident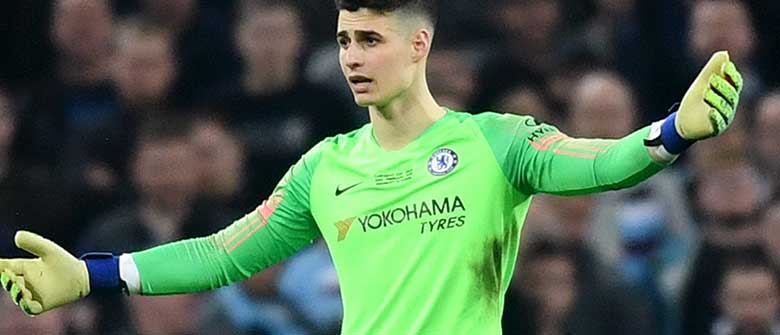 Now we have seen it all. A goalkeeper refused to go off the field after manager wanted to sub him out of the game. Everyone is blaming the substitution incident for Chelsea defeat in the Carabao Cup final.
Goalkeeper Kepa Arrizabalaga resisted manager Maurizio Sarri's attempt to replace him late in the dying minutes of the game. As a result, Sarri was livid at the sidelines. The game was at 0-0, and Sarri wanted a new goalkeeper for the penalty shootout. In fact, he wanted to bring in reserve goalkeeper Willy Cabellero for the shootout.
However, Kepa wanted to be the hero for the team. The most paid keeper today wagged his finger and shouted "no" when Sarri wanted to substitute him out of the game. It was hard to watch a manager undermined by his player, no matter what sport it might be.
Aftermath of Substitution Incident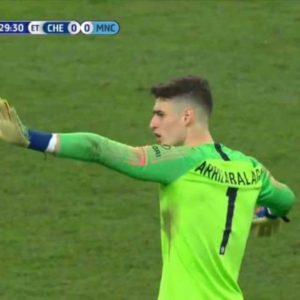 Kepa won the round when Sarri backed down. However, he was fuming mad as he stormed towards the exit. After a couple of minutes, his composure returned and returned to his seat on the Chelsea bench.
It looked like Kepa redeemed himself when he managed to save Leroy Sane's penalty kick. However, Raheem Sterling scored the winning goal in the shootout to win the Carabao Cup for Manchester City.
Sarri immediately went off the pitch after the shootout, while the players looked dejected by the defeat. Sports news analysts see the substitution incident as a mutiny at Chelsea. It showed Sarri didn't have full control of the team.
A pay per head bookie said he will walk away if he was Sarri. Also, some observers questioned why players didn't drag Kepa off the field. Only David Luiz talked to the goalkeeper when he was refusing to be replaced. It shows a lack of respect for Sarri.
For more sports news, bookmark our page. You can also learn how to become a bookie from our gambling tutorials.