Win More MLB Bets by Using Multiple Sportsbooks in 2023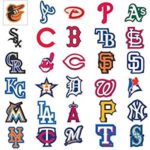 Multiple Sportsbooks Will Give Bettors More Chance at Success at MLB Bets
Major League Baseball (MLB) season is upon us. Are you looking to get your sports betting career off the ground by winning more MLB bets? Using multiple sportsbooks could be the key in helping you achieve better results. In this article, we'll explore how consistently utilizing a variety of online and physical sportsbook resources can help increase your chances of success when making baseball wagers.
We'll discuss how having multiple accounts with different bookmakers can give you access to better lines and odds and we'll point out potential strategies for beginners who might not have extensive knowledge about the sport.
Key Points
– Bettors in all sports should have accounts with multiple sportsbooks.
– Baseball bettors will win more bets by having access to better odds.
Why Use Multiple Sportsbooks for MLB Betting
If you're interested in MLB betting, why not up the ante and use multiple sportsbooks to maximize your chances of success? With multiple books from which to choose, you have better access to various lines, wagering limits and bet options. Understanding baseball totals betting helps too.
This means that you can look for the best lines to suit your bet and compare different odds while maximizing your return on investment. You can also take advantage of certain promotional offers or bonuses offered by a certain sportsbook.
Utilizing more than one sportsbook gives you control over when, where and how much to bet on some of the biggest sporting events. Considering this method of betting is a no-brainer for MLB fans looking to make a little extra money on a game.
Find the Best MLB Sportsbook Bonuses and Promotions
If you're an avid baseball fan and also love to bet on MLB games, then using multiple online betting sites could be your key to more wins. Finding the best sportsbook bonuses and promotions can help you maximize your winnings and improve your betting strategies.
Signing up for multiple sportsbooks allows you to compare lines across different bookmakers. You can pick the one with the higher payout percentage or better odds.
Also, sportsbook bonuses and promotions are a great way to earn some extra money that could add up over time. By strategically joining different sportsbooks with good offers, you can increase your bankroll while enjoying the thrill of betting on baseball games.
BOOKIE ALERT: PAY PER HEAD SOLUTIONS FOR THE SUMMER
Maximize Your Winning Potential
Making the most of your MLB bets can be difficult, but one strategy to consider is using sabermetrics to bet on baseball. It can help you find good value. Combined with utilizing multiple sportsbooks, you could improve your winning percentage. By signing up with multiple vendors, you gain an advantage because you can compare the odds given to you.
This allows you to select the best odds and make more informed decisions on where to place your bets. Knowing how the various books work also gives you greater insight into various betting strategies. That can help maximize your MLB bets.
With experience, a greater knowledge of market trends, and some research, you can begin to maximize your winning potential by using multiple sportsbooks for MLB betting.
Pros and Cons of Using Multiple Sportsbooks for MLB Betting
Betting on MLB run lines, moneylines, and totals can be a great way to make some extra money. You have to use the right strategies and tactics though.
MLB bettors that look for value will recognize that road divisional underdogs in games with high totals can often pay out big. Using a number of betting sites allows a bettor to find the best odds on such a game and maximize payouts.
However, using more than one bookmaker does have its drawbacks. With multiple sportsbooks comes increased complexity, as you must manage multiple accounts. They all have different deposit requirements and betting limits.
Additionally, navigating different bonus structures can create difficulties. Not all books offer the same promotions or rewards programs. On balance, though, using multiple sportsbooks can be an effective way to maximize winnings on MLB bets if done correctly.
Stay Organized 
Betting on multiple sportsbooks can quickly become overwhelming, especially when it comes to staying organized. To ensure success, there are a few tips one should keep in mind.
First, create a spreadsheet of different bets and outcomes so that it's easy to map out what your wins and losses were in each book. It's also useful to record the different odds providing more insight into each bet made.
In addition, setting up an email folder allows for quick access to all agreements, terms and conditions from each sportsbook so you don't overlook anything. Keep all your sportsbook URLs bookmarked on your computer. That way you can simply click to go to any of your online gaming destinations like this one.
Being organized when making betting decisions can improve your chances of staying profitable.
Place Bets Across Different Sportsbooks Simultaneously
Placing bets across multiple sportsbooks can be a great way to maximize your odds of winning MLB bets. Instead of having to pick just one bookmaker, you have the ability to lock in the best lines simultaneously at multiple sportsbooks. In order to do this, you'll need a reliable online wagering portal.
This approach minimizes risk and gives you the most potential for profitability. Furthermore, you can take advantage of promotions available across different sportsbook operators. That can provide more value on your individual wagers.
With increased efficiency and lower risks, utilizing multiple books is an excellent way to increase chances of winning more MLB bets.
The Last Word
In conclusion, using multiple sportsbooks for MLB betting is a great way to maximize your winning potential. We can help you find the best places to bet on America's national pastime.
By making sure you follow these strategies, tips, and tricks, you can take advantage of the best odds from different sportsbook sites simultaneously. After all is said and done, it all boils down to setting up accounts and placing your bets.