Understanding Baseball Totals Betting
Baseball totals betting is like over/under betting in other sports. Players are wagering on the number of runs earned by both teams.
According to online gambling reports, you need to know the possible results based on past outcomes. Like the key numbers in football totals, baseball has some common totals. Odd numbers show up more often because games don't end in a tie.
Guide to Baseball Totals Betting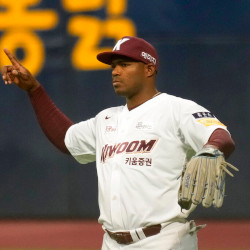 Although the final score can't end in a tie, there are instances in which totals wagers can end in a push. That's when the combined runs are the same as the total set by the bookie.
Sportsbooks don't want pushes because they have to refund the wagers, along with the juice. Thus, baseball and basketball betting platforms avoid setting totals on more common results due to the risk of pushes.
Sportsbooks often adjust the juice or vig to 125 or above on likely result. As a result, the modified payout encourages action on both sides of the line.
For instance, Lotte Giants are facing the Kia Tigers, and they both have their aces as starters. Therefore, the bookie set the total at 7, which is the most common outcome. In addition, the under and over are set at -110.
The sportsbook will adjust the total to 6 and make the over -125 and under +105 to avoid a push. Thus, bettors will think the lower payout on over has value. However, not many games finish with less than six runs combined.
Some players will think the under is worth it because there's less risk of getting the same payout. Also, both teams have aces as starters. As a result, they predict that the total runs will be low.
When betting on totals, we recommend looking at both starting pitchers and bullpens. Also, you should consider the batting order and sluggers of both teams. Lastly, check the weather and the stadium where the game will be held. After considering the various factors, you can find a sportsbook where to bet on baseball.
Best on baseball totals with VOBET, the best sportsbook in the world!