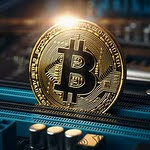 Bitcoin is Setting in Roots Across the Industry
Since its introduction in January of 2009, Bitcoin has become the go-to cryptocurrency in the sports betting world. In its early days, a single bitcoin was worth about nine cents (2010), but the digital currency has surged recently and become a solid investment.
Carolina Panthers OT Russell Okung negotiated a new contract with the team in 2020. As part of his new deal, half of his $13 million contract will be paid to him in Bitcoin. If it's good enough for an NFL player, Bitcoin is good enough for anyone.
1VICE.AG OFFERS WIDE SCALE APPEAL FOR TODAY'S ACTIVE SPORTS BETTORS
Why Bitcoin?
Unlike dollars, Bitcoin requires no centralized bank or institution to govern it and its transactions. A third-party, such as a bank, is eliminated in a Bitcoin transaction. There are no fees or associated costs when performing a Bitcoin transaction.
This makes Bitcoin perfect for sports bettors. When transferring money from a bank account to a sports betting account, there will be fees involved. The bank will take a cut for sending your money to your sportsbook. The same happens when you use a credit card to fund your sports betting account.
We crushed our NFC Championship game pick! Go take a look.
Anonymity
Without getting too technical, a Bitcoin transaction is essentially anonymous. When you purchase a Bitcoin wallet, you receive a private key. The key is yours and only yours. You can then use your wallet to pay for transactions such as sports bets.
All of your transactions are private. A bank or financial institution is not involved. Only you and the receiving party are aware of the transaction. The receiver of the Bitcoin payment doesn't know the identity of the sender either.
Speed – Bitcoin Here To Stay
In sports betting, it's common to bet on teams with a lot of speed. Speed kills in football. Teams that run the fast break in basketball tend to score a lot of points. Fans and bettors like speed.
Bettors also like speed with deposits and withdrawals at their sportsbooks. When using Bitcoin, a deposit into a betting account is much faster than any other form of funding an account. The same is true on the other end where bettors receiving a withdrawal will see it in a matter of minutes. Other methods of withdrawal can take days or even weeks.
Even top handicapper websites offering premium picks are now making it easier than ever to buy. The more options there are to pay, like Bitcoin, the smoother every transaction will go.
Higher Limits
Bitcoin depositors will notice higher limits for both deposits and withdrawals. Where a bank transfer might allow for a $1,000 deposit, a Bitcoin deposit at the same sportsbook may allow a $10,000 deposit.
Bonuses
Sportsbooks love Bitcoin too and will reward those bettors that use it. While sportsbooks offer all sorts of rewards to entice customers to open and keep accounts, they offer some of the best bonuses to those that use Bitcoin or other cryptocurrencies.
Bettors can find welcome bonuses, referral and deposit match bonuses that are much larger than those rewards that use traditional forms of currency. Bettors can take advantage of those bonuses.
With all of the advantages of Bitcoin, there is no doubt that it is here to stay, especially in the sports betting industry.