NFL ATS Bets: These Top 5 Teams Are Rolling Against the Spread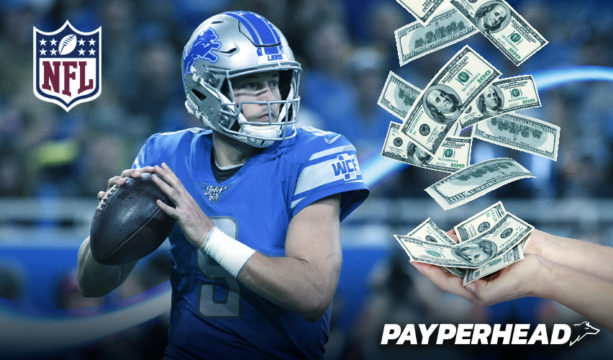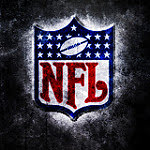 Some of These NFL Teams May Surprise You ATS
These are the top ATS bets so far in the NFL Football season. It was smooth sailing the first three weeks of the season, but in Week 4, COVID started to unravel NFL betting bliss.
Just two of 32 teams had a significant outbreak on their roster. But the ensuing delays and facility closures caused scheduling changes to nine teams in all: New England, Tennessee, Denver, Buffalo, Kansas City, Miami, the Los Angeles Chargers, New York Jets and Jacksonville. Some teams will have schedule alterations through November 22. Bookies using pay per head to offer wagers to their clientele will automatically see these updates in their pph sportsbook software.
Despite the setbacks, there are teams still rolling against the spread (ATS) this season. So if you're a sportsbook vet or looking to become a bookie who makes money, you should keep an eye on these NFL ATS bets in the weeks to come.
Green Bay Packers 4-0 ATS
Despite a commitment to the run and solid defense, quarterback Aaron Rodgers seemed a bit off last season within the scheme of new head coach Matt LaFleur. That said, the Packers still finished with a 13-3 record.
The thinking was that if the Packers assembled enough solid pieces around Rodgers, he wouldn't have to create magic on Sundays. But in 2020, Rodgers still has magic, in addition to a more balanced roster.
The Packers are undefeated straight up and ATS, and their numbers show the performance is no fluke; they rank first in points scored, second in total yards and 12th in yards against. They're beating opponents by an average of 12.7 points.
Even without his number one wideout, Rodgers and the offense still dropped 30 on the struggling Atlanta Falcons. With games versus ageing Tampa Bay, 1-4 Houston and 1-4 Minnesota coming up, the Cheesheads should continue to roll.
Seattle Seahawks 4-1 ATS
It should come as no surprise that Russell Wilson would play like an MVP contender in 2020. However, it's how he's doing it, and the pace he's on that has shocked bettors and oddsmakers.
Wilson has 19 touchdowns on the season next to just three interceptions. The sheer dominance at which he's carried the Seahawks has given them a 5-0 start and a 4-1 record ATS. The only scary thing about Seattle as a wager is that the dominant "Legion of Boom" defense is long gone, burdening Wilson with nothing but shootouts every week. But he's proven, along with talented second-year wideout D.K. Metcalf, that he's more than capable of keeping Seattle an ATS contender.
Expect bettors to lean Seattle as they face two underperforming division opponents the next two weeks in Arizona and San Francisco.
Cleveland Browns 3-2 ATS
In the 2018 and 2019 seasons, if you were looking to understand how bookies make money, you could point to the paper-champion Browns. A No. 1 overall pick at QB, a No. 1 overall pick at defensive end, two pro bowl wideouts and a talented second-round running back. How could bettors possibly go wrong? Judging by the disappointing returns in those seasons, plenty. 
But after a tough 0-2 ATS start in 2020, the Browns covered three straight and have seemingly discovered their offensive identity. The offense is posting 30-plus per game and ranks first in rushing yards while the defense is first in creating turnovers. While it's still unclear if the paper champions are contenders on the field, they definitely, finally, have momentum.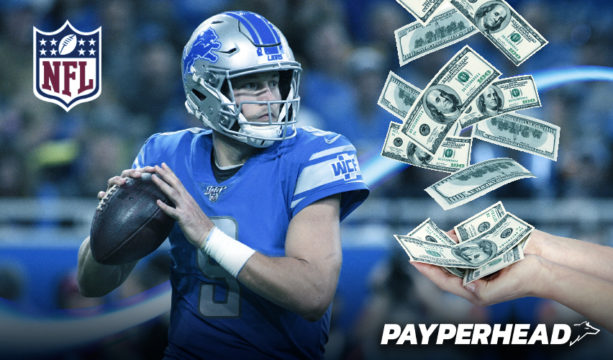 Buffalo Bills 3-1 ATS
The drafting and growth of an NFL QB could be the most inexact science in sports. Josh Allen, drafted No. 7 overall in 2018, is the perfect example. Coming into 2020, it appeared the Wyoming QB would be the likely flop behind Baker Mayfield, Sam Darnold and Lamar Jackson. But five weeks in, it seems Allen has catapulted to the head of the class.
The result is a Buffalo team that ranks 5th in points per game and second in passing yards. Two stats unthinkable for an Allen-led team that used to keep pass attempts to a minimum.
The only issue that could derail their ATS bets performance going forward is an underwhelming defense. While they rank a solid 16th in points against (25 points per game) they rank 29th in pass defense. 
Los Angeles Chargers 4-1 ATS
Every season there seems to be a young, up-and-coming team that may not win a lot of games, but they're competitive and surprise against the spread. The Chargers have emerged as that squad. Despite a 1-4 record, Herbert has led his team to a 4-1 ATS record.
The impressive betting record includes covers versus two GOATS the last two weeks: a seven-point loss as 7.5 point dogs against Brady and the Buccaneers, and a three-point loss as 7-point dogs versus Brees and the Saints. Though we doubt the Chargers are feeling great about losing and covering the spread, they've emerged as the best underdogs bet in the NFL.
Take NFL ATS Bets Using Pay Per Head Software
When you use pay per head software, you can track all the best teams against the spread and take wagers, alter limits or layoff bets to balance action. And if your new players struggle with deposits, Pay Per Head offers the only online payment and collections system in the industry.