IDSCA.com Pay Per Head Review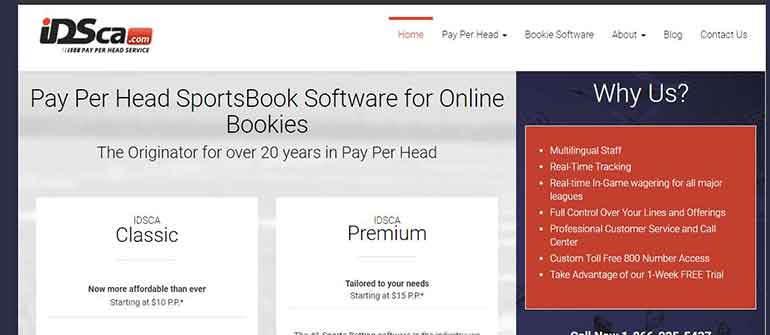 IDSCA.com pay per head is one of the oldest PPH firms on the market today. Since its launch in 1997, they strive to provide quality services to their customers. However, it failed to introduce innovations. As a result, their customer experience feels outdated.
IDSCA is short for International Data Solutions. Just like other sportsbook pay per head reviews, we look at the pros and cons of its sports betting platform. Although they were the first to offer a customized website and toll-free hotline to their clients, not much has changed with its services since 1997.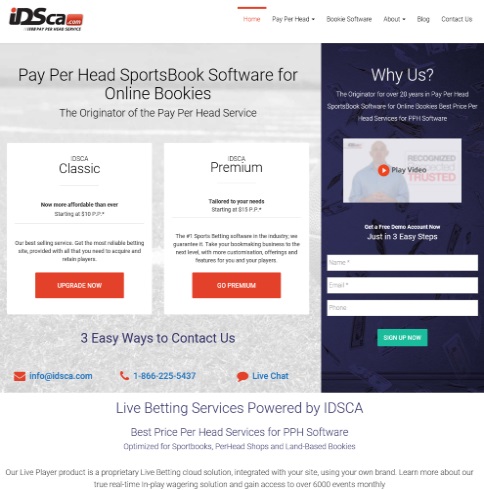 About IDSCA.com Pay Per Head Sportsbook
One thing that IDSCA.com does right is providing a wide range of gambling products. As a result, their customers get a fully loaded gambling site. However, that's probably the only good thing about the sportsbook pay per head firm.
According to its website, IDSCA started providing PPH services in 1997. Also, it uses ASI software to power its platform. Its interface is clean and user-friendly. However, ASI is outdated. That's why most of its competitors use DGS software.
Inception: 1997
Price: $10 and Up per player
Location: Costa Rica
Gambling Platform: ASI
Telephone:1-866-225-5437
Live Chat: yes
email: info@idsca.com
Website: www.idsca.com
Promotion: 1 Week Free Trial
Telephone Wagering: yes
Internet Wagering: yes
Sports Betting: Yes
Casino: Yes
Live Dealer: Yes
Live Betting: Yes
Private Website: Yes
IDSCA.com Pay Per Head Review
When you visit the website, you will not get much information about its products and services. The pages have recycled content that it feels like the company made it for SEO purposes only. You need to call their customer service number to find out more about its PPH solutions.

Another thing we don't like about IDSCA.com is its registration process. In fact, you need to wait for them to contact you before you can continue with the process. Once you answered their questions, all you need to do is to make an initial deposit and start offering gambling services.
Our Final Thoughts
For the price, you can find better PPH providers than IDSCA.com. Instead, you should consider using PricePerPlayer.com. It offers more comprehensive PPH solutions at competitive prices.

IDSCA
Average rating:
1 reviews
Aug 20, 2019
disappointing experience
Tried them out last year and I wish someone would have told told me about their services before hand. Its not that that they got a bad software, its decent but outdated. They might say they are pionners but it dont count for much if they keep the same software from 20 years ago. What I hated about using them is that they treated me like dirt. The last straw was when I wanted them to go down on their price and they told me that I didn't qualify cause I didnt have enough players. Dropping them was the best decsision i ever made