SportsBettingSolutionAsia.com Pay Per Head Review
SportsBettingSolutionAsia.com is popular among bookies catering to the Asian sports betting market. Thus, our SportsBettingSolutionAsia.com Pay Per Head review will look at the reason why many sportsbooks use the platform for their bookie businesses.
One of the selling points of SportsBettingSolutionAsia.com is its white label solution. Bookies get a personalized turnkey sportsbook that's ready to launch out of the box. Also, they based their sports betting platform on DGS, which is a dependable gambling software.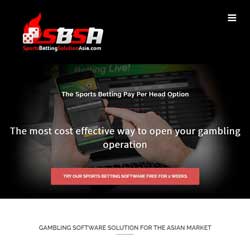 About Sports Betting Solution Asia Pay Per head

One thing that makes SportsBettingSolutionAsia.com different from other bookie pay per head solution providers is that it specializes in the Asian market. Although based in Costa Rica, it has several branches in Asia and other parts of the world.
In recent years, they entered the Korean sports betting market and provided bookie pay per head solutions in the region. Also, they have flexible choices to cater to every budget and wagering requirements.
Many bookies love incorporating their branding into the sports betting platform. They can do so with a white label sports betting solution. It can make the sportsbook stand out from the rest of the competitors.
Starting a bookie business is made easy with the help of Sports Betting Solution Asia. Also, their clients don't need to worry about service disruptions because the provider ensures 99.99 percent uptime. It also prioritizes security and data protection of bookies and their customers.
Inception: 2015
Price: $5 per player
Location: Costa Rica
Gambling Platform: DGS
Telephone:1-866-500-4934
Live Chat: yes
email: cs@sportsbettingsolutionasia.com
Website: SportsBettingSolutionAsia.com
Promotion: 2 Week Free Trial
Telephone Wagering: Yes
Internet Wagering: Yes
Sports Betting: Yes
Casino: Yes
Live Dealer: Yes
Live Betting: Yes
Private Website: Yes
SportsBettingSolutionAsia.com Pay Per Head Review
Sports Betting Solution Asia makes registering for an account simple. It takes only a couple of minutes to have an account with the provider. You only need to select an account type, username, and password. Also, they don't require any deposits. You can try it for free for two weeks.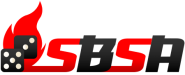 We know what we were getting because the provider based their platform on the DGS software. However, they added more features to make the platform their own.
The dashboard allows you to create and manage all players. You have full control of the accounts all the time. Thus, you can limit wager caps or access when needed. Also, you can balance the lines when you see that one side is taking more action than the other.
The player interface is user-friendly. Players can easily find the sport they want to bet on. Also, they can access it on desktops and mobile devices. Aside from sports betting, players can also bet on horse races and play casino games.
Our Final Thoughts
We conclude our SportsBettingSolutionAsia.com Pay Per Head Review on a positive note. It is the best PPH provider for people who want to incorporate their branding into their sportsbooks. At $5 per player, they provide high-quality services at a very affordable price. It is no longer a surprise why many bookie pay per head reviews give the provide a high rating.

SportsBettingSolutionAsia.com
Average rating:
2 reviews
Apr 29, 2022
Turnaround is fast
I cater to an Asian market and someone told me that Sports Betting Solution Asia is the best PPH for it. I'm glad I listened to that friend. My first year anniversary with the provider is coming later this month and I have no thoughts of replacing them as my PPH provider.
Nov 10, 2020
Great software
I offer a lot of Asian odds to my players so not all sportsbook software are good with that. With SportsBettingSolutionAsia I have everything that I need, plus its easy to use as well.