PricePerPlayer.com Sportsbook Pay Per Head Review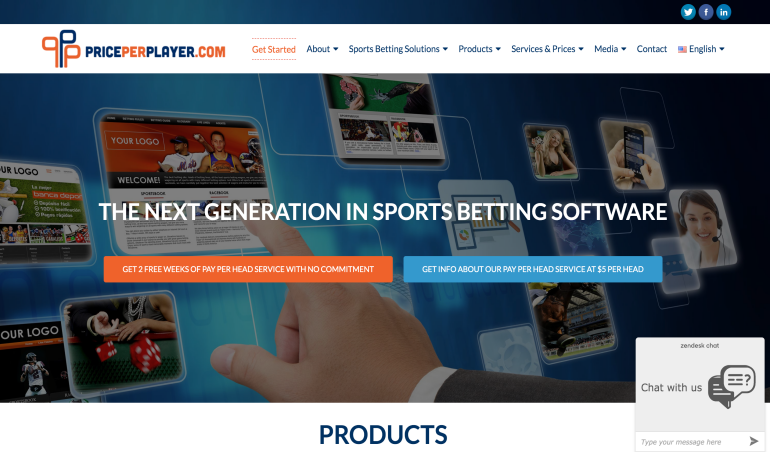 We have been getting a lot of inquiries about PricePerPlayer.com. So much, that we actually tried out their service a few weeks ago so we could review them here in our sportsbook pay per head reviews page. For those who do not know Price Per Player, they are relatively new in the industry, having launched back in 2013. But even then, they were easily able to grab a piece of the pie, getting a lot of bookies that are actually sticking to one site. So, we'll take a look at Price Per Player and see why they are becoming one of the biggest sportsbook pay per head providers in the market in our PricePerPlayer.com sportsbook pay per head review.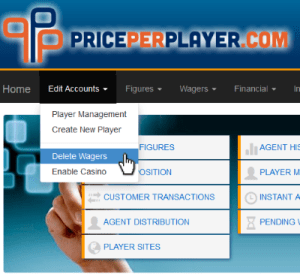 About Price Per Player Bookie Pay Per head

Price Per Player has a complete set of features that every bookie would ever ask for. You have a complete agent panel where you manage your wagers, lines, and players. Your players have a great site to place bets in. And, get this- they have a player prop bet builder. This apparently is a new feature since last year, and they are one of the first who introduced this in the market. The fact that they are not complacent and are thinking of ways to expand their services is a good sign that the company will be here for a long time.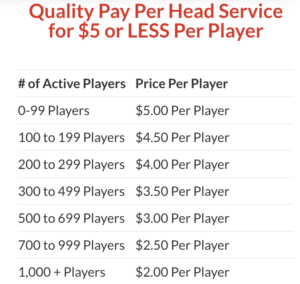 As they pave the way to be an innovative pay per head provider, it becomes easy for anyone to open a sportsbook and build an online sportsbook. If you are a small operator, or one with a large operation, they can accommodate your needs.
One thing we noticed about Price Per Player is that they actually are giving bookies good rates- they say that they charge $5 or less per player. We took a look at the price chart they have, and its really attractive. $5 per player is already very affordable, so seeing lower rates is a welcome surprise. Especially if you have a large operation. We're attaching a chart of their rates to the right, and if you look at it, you'll see how affordable it becomes the more players you have.
Again, this is a great way to support growing sportsbooks so that bookies can still generate a high profit.
Inception: 2013
Price: $5 or less per player
Location: Costa Rica
Gambling Platform: DGS
Telephone: 1-866-500-4934
Live Chat: yes
email: cs@priceperplayer.com
Website: PricePerPlayer.com
Promotion: 2 Week Free Trial
Telephone Wagering: yes
Extras: Player Prop Bet Builder
Sports Betting: Yes
Casino: Yes
Live Dealer: Yes
Live Betting: Yes
Private Website: Yes
PricePerPlayer.com Sportsbook Pay Per Head Review
Price Per Player offers a try before you buy option, where you get a free two week, no deposit trial. No need to place a deposit. Just sign up, log in, and go add players.
Now, for the player profiles, you can customize the limit for each player. This is a nice feature that you can do on your own. Other providers would require you to call to get this done. But here, you are given the freedom and the tools to manage everything yourself. The same goes with the line management system- you can change anything, and it reflects instantly. There is no downtime, so you are actually as risk-free as you can be in terms of security.
The software itself is clean, the UI easy to use. Whatever you need, you can easily find. No frills, no flashy displays- just a purely precise software that gets you to where you need to be. Efficient, I believe, would be the perfect word to use to describe their software.
Our Final thoughts
Secure site. Innovative software. Complete bookie tools. Amazing price system. This is, by far, the best sportsbook pay per head software we have seen. The best thing about this is, you just go to their site and try it out for yourself. The product speaks for itself, which you will experience with their free trial. Its no wonder they have been expanding and increasing their customer base over the years. And the praise you hear from their bookies? Its well-deserved. Again, just go now and sign up.
Get Your Very Own Sportsbook Today!

Price Per Player
Average rating:
1 reviews
Mar 28, 2023
PricePerPlayer.com
I have been using PricePerPlayer and am completely happy with their service. I always recommend them when I people ask for referral.