Ryu Hyun-jin Aims for 6th Win
Our baseball news posts may be filled with updates on Ryu Hyun-jin – but his popularity is well worth it. Most baseball betting pick posts on the Los Angeles Dodgers always include Ryu as well. Because betting on baseball is guided by a lot of things, history, venue, weather, and players.
And if bettors play close attention to how the players are performing, then they could determine if the game will be in favor of whichever team will be playing that day. And for the Dodgers, Ryu has been doing so well.
Ryu Hyun-jin in His Best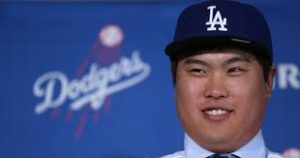 Most baseball betting fans know Ryu from way back. The starting pitcher hails from Incheon, South Korea. He started with the Korean Baseball Organization (KBO) with the Hanwha Eagles. Ryu made history as the first KBO player to be able to play in the MLB in the posting system. He has been with the Dodgers since 2013.
And the Dodgers were right in keeping Ryu in their roster. This season proves it. In eight games, Ryu has five wins and a loss. His ERA is 1.72. He has also only given up three walks. He tossed 52 and one-third of an inning. In their recent game against the Atlanta Braves, Ryu tossed a complete game as well.
All of those wins were played at home at the Dodger Stadium in Los Angeles. So far, Ryu's weakness is his inability to score a win on an away game. Baseball betting fans, keep this in mind. Especially because the next game of the Dodgers will be at the Great American Ball Park, home of the Cincinnati Reds. Will Ryu's streak continue on for a 6th complete game, or will his back luck at away fields ruin his streak?