The Challenges of Running an Online Sportsbook

An online sportsbook tends to be managed much more easily by any bookie. Using a sportsbook pay per head software can make things a lot simpler, especially in terms of the manual labor needed to encode and compile the wagers and bets in your sportsbook in a daily basis. But no business runs perfect, so today we will go over what the challenges of running an online sportsbook are.
Of course, there are more benefits that challenges presented by any pay per head bookie operation. An online sportsbook, for instance, allows players to view and post their wagers online, which automatically gets registered in the system. This will help you save hours from sending odds, sending updating odds, and logging in the bets from your players. There is a bevy of other benefits that bookies reap from using online sportsbook software.
Running an Online Sportsbook- A Challenge for Bookies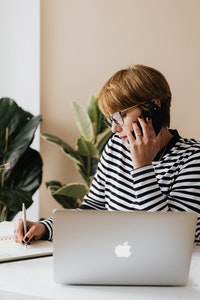 One of the biggest differences from a retail sportsbook and an online sportsbook is the lack of interaction between the bookie and the player. Traditionally, people can walk in on sportsbooks, place their bets on a counter, and sit and watch a game. Or, if outside a retail sportsbook, people can call or text their bookie, chat and check the odds, place bets, and so on. Nowadays, you can go without it.
But should you? When you read tutorials on how to be a bookie, you will see that online sportsbooks provides bookies with the platform where players can do anything they need to do without needing to call anyone. So, you could go away with not talking to them. But this makes your sportsbook to be a cold and impersonal one. Remember, that a big part of being a bookie is managing your players.
Bookies and Players
When you manage your players, this means adjusting betting limits, credit limits, and so on. It means looking at their betting behavior and using this to get them to bet more. But more than that, it should be about building a good relationship with your players. It means taking the time to send a greeting during the holidays. Or sending out a free bet to start the new season of the NFL or their favorite sport.
Basically, you want them to want to stay in your sportsbook. Gaining long-term players in your sportsbook ensures you stay in the business longer. It means you get to earn more in the long term. So, it becomes a challenge for you, an online bookie, to build this relationship and trust with your players. Send them messages occasionally, offer them promos. Remind them of your sportsbook's 24/7 customer service hotline in case they cannot reach you. Do not let the distance of online betting stop you from building rapport with your players. Do this, and you'll gain long-term players who will help make you a successful bookie.
Get the Best Online Sportsbook Pay Per Head Software Here!