Football Betting Tips: CFB vs. NFL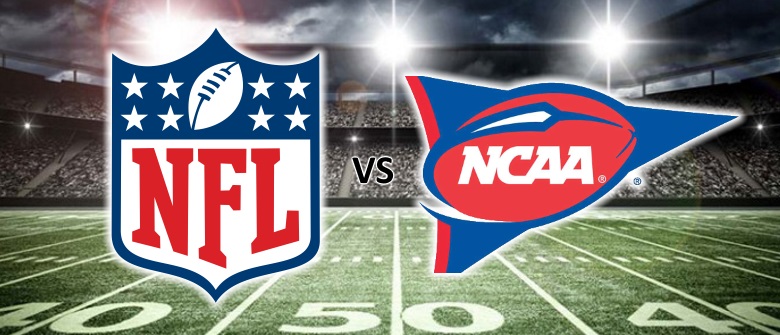 Our earlier gambling tutorials went over how to bet on the NFL and how to bet on College Football.  In this article, we break down the differences between betting on the two sports. Thus, we will now go over Football Betting Tips that cover CFB vs. NFL advantages and disadvantages.
The biggest (and most obvious) difference between the two leagues is the disparity between the best and worst teams. In the NFL, it is rare to see a team favored by more than two touchdowns. Every once in a while, there will be a lopsided NFL matchup.  This is when a favorite team shows up with a 19 or 20 point favorite by the online sportsbooks.  However, this does not happen every year.
On the other hand, sports betting on college football is different.  This is because in College Football, there are routinely games featuring 30+ point favorites.  Furthermore, this usually happens when the big boys from the power conferences meet up with inferior mid-major or FCS opponents.
In addition, teams will usually try to run up the score.  This is because of the ranking system in College Football that determines who gets to play for the National Championship.  Yes, it is now an invitation to the four-team playoff. Thus, the margin of victory is a big factor when they play
Overtime Betting System and More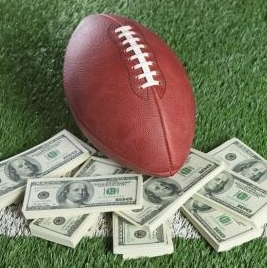 Another big difference in terms of betting is the overtime system. In the NFL, if the team that receives the overtime kickoff scores a touchdown, then the game is over. If that team scores a field goal on their first possession, then the other team has a chance to score as well. There is only one overtime period.  Thus, it is entirely possible for an NFL game to end in a tie.
The college game is much different, with each team having a possession at the 25-yard line going in. In addition, if the teams remain tied after both possessions, then they continue to play in overtime period until there is a winner. This results in many overtime games racking up huge points in the extra period. Thus, this often alters the pointspread and over/under winner.
Betting on college football has a different type of handicapping than the NFL. NFL teams don't need much motivation to win their games whether it is at home or on the road.  Thus, football betting with a heavy statistical approach will usually pay off pretty well.
Betting on College Football requires a more motivational handicapping approach.  This is because of rivalries, letdowns, look a-heads, revenge, and bowl eligibility all playing big factors.  Furthermore, it also affects not only the outright outcomes, but margins of victory as well.