South Korea Approves Kangwon Land Casino License Extension
The South Korean government approved to amend the law that would allow the Kangwon Land Casino license expansion. The government extended the license for another twenty years. As a result, it can operate until 2045.
The Cabinet voted after the National Assembly's Trade, Industry, Energy, SMEs, and Startups Committee approved the amendment last March. Also, they adjusted the 25 percent on profit before tax to a direct 13 percent on GGR. As a result, it increased the rate of PBT to 31 percent.
According to an online casino directory, the Ministry of Trade, Industry, and Energy estimated tax revenues of $171 million each year. Also, it would bring a total of $4.3 billion for the duration of the license.
Kangwon Land Casino License Extension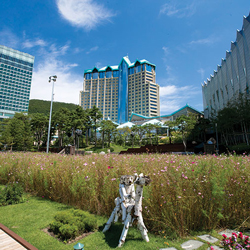 The amendment to the taxation rules came after a decline in tax revenue in 2020. People preferred to play online slot machines instead of going to casinos during the pandemic. As a result, Kangwon Land reported losses of $249 million last year.
After the revision of the Special Abolition Act, Kangwon Land will pay taxes whether it is profitable or not. An official said that it would bring financial stability to the abandoned mine area.
Kangwon Land is the only casino in the country that allows locals to gamble. The mines in Gangwon province closed in 1989 after South Korea switched to oil and gas for energy. However, in 1995, legislation encouraged the redevelopment of the mining areas.
The government owns 51 percent of Kangwon Land Inc. Also, the national Ministry of Knowledge Economy supervises the property. According to experts who bet on sports, Kangwon Land has been operating at a loss due to the pandemic. Hopefully, it can recover after the pandemic.
Play online casino games with VOBET, the best online casino in the world!