2015 World Series Betting Preview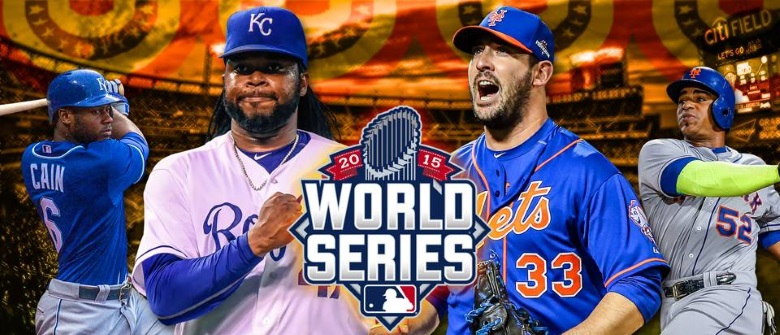 Our 2015 World Series Betting Preview goes into Kansas City beating Toronto 4-3 in Game Six. In this edition, the Royals made the World Series for the second year in a row. However, last year they were one win short of victory by falling to the San Francisco Giants in seven games.
The sports betting websites view this series as a virtual coin flip.  This is because having the Mets as a small -125 favorite to win the World Series.  However Kansas City having home field advantage is bound to make the different. Remember, in the World Series the format for home field advantage has KC at home for 4 games.
Game One's pitching matchup sees New York sending Matt Harvey to the hill against the Royals Edinson Volquez. Harvey has done a great job at home this season going 8-3 with a 2.23 ERA in 19 appearances.  In addition, this includes two wins in two starts against the Dodgers and Cubs this postseason.
Game Advantages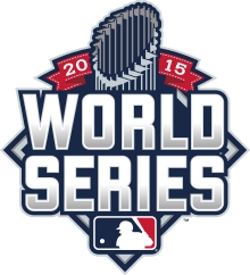 Harvey won't be a home in Game One, however, and he's been far less effective on the road.  This is because this year he is going 5-5 with a 3.42 ERA in 12 starts (6-6 TSR).
Royals counter with Volquez who has been good at home.  So far, he is going 9-4 with a 13-4 team start record and 3.28 ERA. He does not have good career numbers vs. the Mets (2-5 record, 2-7 team start record).  However, those numbers have started to turn in his favor with a 6-0 shutout win in his most recent start.  In addition, he allowed just two earned runs in 11 combined innings of work against them last season (no starts vs. the Mets this season).
New York is a small favorite in Game One. However, early action on the home team has Kansas City back up to an even -110 choice with the Mets.
New York has won five straight including four consecutive wins against the Cubs and clearly have an edge in momentum entering this series, but Kansas City isn't afraid of the Mets and believe their appearance in last year's World Series will give them a boost in experience they didn't have last year
After Tuesday's Game One, these teams play again in Kansas City on Wednesday before a rest day for travel. Games Three, Four, and Five will take place in New York Friday through Sunday, with Games Six and Seven slated to take place back in KC on Tuesday and Wednesday of next week.
Keep an eye on the World Series Futures prices after each game, which will be updated to reflect not only the wins and losses but also any home field advantage changes depending on how the first few games play out.