How PASPA Has Affected the State of the Underdog in 2023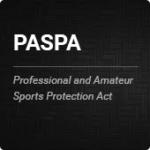 How PASPA Repeal Has Changed Sports Gambling in the USA
Interestingly, the repeal of the Professional and Amateur Sports Protection Act (PASPA) in 2018, has had a tremendous effect on the role of the state of the underdog. Since the Supreme Court's decision to overturn PASPA five years ago, sports gambling has been legalized nationwide. More than 30 states have some form of legal betting on sports.
Key Points
– The state of the underdog has changed since the repeal of PASPA.
– Sports betting as a whole is growing as is betting on underdogs.
Sports Betting Continues to Grow After PASPA Repeal
Throughout most of US history, sports betting was rare. There were small pockets of legal wagering. Nevada, of course, as the one state where sports betting was legal. A few other states had some gaming options, but nothing like today.
When PASPA was repealed in 2018, the resulting wave tore down the walls of sports betting in numerous states. Currently, there are over 30 US states that allow some form of legal sports betting. Those numbers will continue to grow as a few more states have legislation being reviewed.
Since 2018, the US betting handle is estimated at $222 billion with revenues of $17.6 billion. Those numbers don't include some of the tribal sportsbooks in several states. The bottom line is that sports betting has exploded in America. But don't forget about offshore bookmakers.
The State of the Underdog
Since waves of new bettors put sportsbook apps on their phones and started betting, there are now more recreational bettors than ever before. As a result, underdogs are now the subject of new trends.
Take MLB trends as an example. In the beginning of the 2023 MLB season, there were 39 underdogs given odds of +200 or higher. Since 2005, there has only been one season with that many underdogs at +200 or higher. That was 2018, the year in which PASPA was repealed.
If a bettor had placed a $100 bet on all 39 underdogs, he would have lost $1,700. Those dogs went 7-32. That's good news for sportsbooks, not so good for bettors. There is a good reason why more underdogs are being given longer odds. More on that later.
Since the repeal of PASPA, MLB is averaging about 200 games per season where an underdog is given +200 odds or longer. You see the same trend as you find bigger underdogs.
Since PASPA, there have been 68 underdogs given +300 odds  or higher. Between 2005 and 2018, there were 56. Over the same span, there was only one team that closed at +400 or higher in those 14 seasons. Post-PASPA, there have been five. The Detroit Tigers beat the Houston Astros as a +450 underdog in 2019.
RELATED: HOW TO FIND VALUE AND MAKE PROFITABLE BETS
Team-Specific Big Underdogs
Bettors can't simply jump on underdogs and expect big wins. In MLB for example, the Oakland A's were 8-29 as an underdog through the first part of the 2023 season. Since 2019, the A's had won just once in games that closed with their odds at +200 or higher.
Of the five games that closed at +400 or higher post-PASPA, three of them came in August and September of 2019. All three were against the Astros, who won the ALCS and lost in seven games in the World Series.
There are teams that bettors should stay away from when considering the state of the underdog and betting on them.
The State of the Underdog in the NHL
There have always been some similarities between the NHL and MLB. This is also true of the current trend with underdogs. Between 2005 and 2020, there were roughly 100 games a year with a +200 or higher underdog.
After PASPA, those numbers have skyrocketed. In 2022, there were 254 games with a +200 or longer underdog. This past regular season, the number rose again to 262. The NHL bettor's edge may be related to this trend.
The interesting thing is this. Before the repeal of PASPA, those underdogs of +200 or more had an ROI of 2 percent. Since the 2019 season, the same dogs now have an ROI of minus-6 percent. These underdogs are losing more games.
NFL & NBA Not Seeing Same Trend
Baseball and hockey are more moneyline sports. NBA and NFL bettors wager primarily on the point spread. The state of the underdog is a little different in pro basketball and pro football. The underdog trends in these sports are not nearly as prevalent in the NFL and NBA.
What's compelling is that the reverse is happening. Before PASPA was repealed, there were about 640 games per year with a +200 or higher underdog. After PASPA, that number is about 560 games per season.
Also, comparing pre- and post-PASPA ROIs, we find that underdogs were minus-4.5 percent ROI before the repeal of PASPA. After…underdogs are producing a 3 percent ROI. The state of the underdog is that it is winning much more often.
Similar numbers are found in the NFL. Favorites are beating the point spread 56 percent of the time in regular season games.