Live Sports Betting Explained – NBA Restarts in Orlando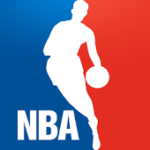 Sprint to the Finish Will be in High Gear
The National Basketball Association finally has its "restart." The NBA tips off in high hear on Thursday night with a pair of games. Then a full slate takes shape for most days.
Twenty-two teams have survived training camp and are ready to battle in a Disney World "bubble" for the 2019-20 NBA championship. Though many bettors are aware of NBA spreads, totals, and moneyline wagers, live sports betting – AKA real-time betting – is still growing in NBA betting circles.
Basketball is a game of runs. A team could be up 10 with six minutes left in the 2nd quarter then down three at the half. The modern game has incorporated a shorter shot clock, less hand-checking, and an analytical focus on three-pointers.
The NBA today is a roller coaster ride of scoring, and live betting allows you to bet on that ride.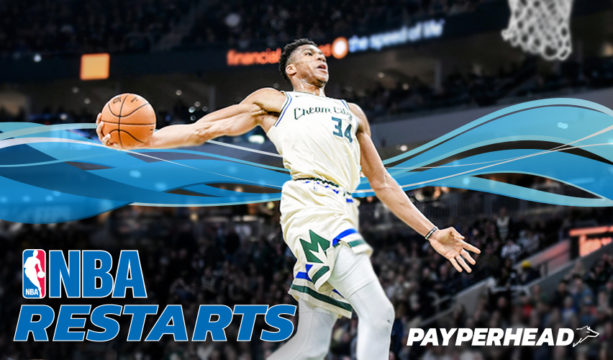 What Makes NBA Live Betting Profitable
Live betting is becoming a massive part of sports gambling because it combines the speed and quick payoff of casino gaming with the thrill and unpredictability of sports. Most sportsbooks allow the same risk on a single live wager as they'd let on a game. Therefore, the amount a player risks next to the number of bets available, can make or break a player or sportsbook pretty fast.
Live betting is available for aspiring bookies on pay per head software. PPH bookies can offer live wagering, and they'll be able to adjust the odds if they're dealing with players exploiting live-betting odds.
How to Protect Your Live Betting Business
When it comes to live-betting, oddsmakers aren't sitting in front of their computers doing quick math and busting-out lines. Most odds are automated and adjusted by software. Oddsmakers adjust accordingly.
Trusting technology to handicap your sportsbook is not necessarily foolproof. That's why we suggest adjusting odds or limits as required.
Sharp bettors look for errors or bad lines. That's why bookies can settle an obvious line error as "Void" or "No Action" at a sportsbook's discretion.
Line errors don't often occur. When they do, they can be egregious enough that bookies must cancel the wager.
Type of Live Wagers
Quarter, Half & Game Live Betting
Betting on the NBA usually takes the form of an against the spread, moneyline, or total wager before tip-off.
You can also bet at the start of a quarter or half, but once the game starts, it's off the board.
Live betting for the quarter, first half, second half, and the full game allows players to wager as a game unfolds. Live betting lines change depending on who's leading and by how much.
Wagering while a game happens allows sports-savvy handicappers to back up winning wagers or make safer bets if their initial wager looks like a loser.
Some players have become experts at live betting. These players wait to get a feel for the game before setting down hard-earned dollars on the side they prefer.
Which Team Will Win the Race to X Points?
Players can bet on which team reaches a certain amount of points first.
For example, if the home team has 20 and the road team has 19, they can wager on which team reaches 21 points before the other.
As the game progresses, bettors have opportunities to bet on which team will reach a certain point plateau.
Who Scores Xth Point?
Here, you can predict which team will reach a total point plateau first. If the current score is 50-38 and the wager is 90, and the Away team hits a 3-pointer, Away is the winner.
Pay Per Head a Great Option for NBA Live Betting
If bookies are looking for the best software to offer NBA live betting, Pay Per Head has the options they need.
Take advantage of PayPerHead's 3-for-3 Promo and only pay $3 per head for up to 3 months. Load up right through the NBA Orlando Playoffs.