What To Bet on This Christmas
The holidays are coming and we are in one of the busiest seasons of the year, even for the sports industry. Of course, this means that a bookie pay per head software will be a very important tool in helping you find the best odds to bet on. For December, there are quite a number of sports leagues running, so we expect to have a lot of betting opportunities for those who want to win big over the holidays. Here is a quick guide on what to bet on this Christmas season.
Of course, don't forget to check out the different holiday promos or bonuses that you can get from your pay per head bookie. Oftentimes they will give a Christmas bonus or promo on certain games during the holiday week, so watch out for that. Let's take a look at the exciting games that you can look forward to betting on and watching by next weekend.
What to Bet on This Christmas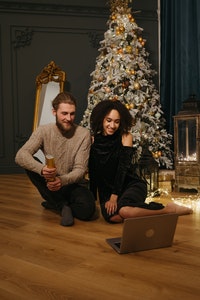 Of course, the NFL will be giving its fans a great lineup of games over the holidays. You have an amazing doubleheader for Christmas day as the Browns face the Packers on December 25, 4:30 pm eastern. You will also be able to bet on the Colts as they play against the Cardinals later on at 8:15 pm eastern. December 26 will be a very busy day for those of you who love betting on the NFL. There are 12 exciting games on that Sunday, like the Steelers facing the Chiefs, and the Buccaneers facing the Panthers.
As for the NBA, December 25 will be a busy day for you with 5 games- the Hawks versus the Knicks, the Celtics against the Bucks, the Warriors against the Suns, the Nets versus the Lakers, and the Mavericks against Jazz. We won't be seeing the NHL during Christmas break, but the action that you can find on both the NBA and the NFL will be enough to keep you entertained. If you want to earn more, you can always learn about becoming an independent bookie.
Get the Best Sports Betting Software for Bookies Here!