Favorites To Win American League MVP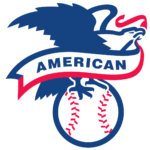 Going to be a Sprint to the Finish in the American League
With reigning American League MVP Mike Trout still on the fence about playing in 2020, the race for this year's MVP could be wide open. In fact, even if Trout decides to play, there is no shortage of candidates who could make a run at MVP honors.
In a 60-game season, anything can happen, and there's no telling who will start fast and who could struggle under the unusual circumstances. With that in mind, let's take a closer look at some of the leading candidates to win American League MVP in 2020.
America's Bookie Offers Gambler's Insurance on Your Betting Loses
Mike Trout +128
Assuming he plays, Trout still has to be considered the top contender. After all, the guy has been an All-Star in eight straight seasons and already owns three MVP awards.
On top of that, he's still 28 and still very much in the prime of his career, as evidenced by three straight seasons with an OPS over 1.000. It could help Trout that the Angels have brought in some help around him, so it won't be as easy for pitchers to work around Trout this year.
Aaron Judge +1133
His history of injuries makes Judge a risky pick, although the payoff is still enough to take a chance if you're high on him. If the season had started on time, he'd likely been on the injured list on Opening Day, but there appears to be a good chance Judge can play close to 60 games.
His monster home runs, and the fact that he plays in New York give him a lot of attention. That could be a factor if Judge can stay healthy and produce the way he has the last three years. Be sure you check the latest baseball news for Judge's status.
Francisco Lindor +1433
If defense counts for anything, Lindor will have a slight advantage over most of the competition. This guy is something special in the field, and he's also hammered 30-plus home runs in three straight seasons.
It's questionable whether Cleveland will continue to be a bona fide contender in 2020, or will top handicappers shy away from riding them with their MLB picks. Then again, that hasn't stopped Trout from winning MVP in the past. Outside of Trout, Lindor might be the best five-tool player in the American League, so he has to be taken seriously in the MVP race.
Gleyber Torres +1500
Torres might be the perfect dark-horse pick in the MVP race. With Judge and Giancarlo Stanton and the rest of the Bronx Bombers, he doesn't always get the attention he deserves.
However, the numbers say he's capable of playing at an MVP level. Torres blasted 38 home runs in 2019 while raising his OPS 51 points from the previous year. If he takes another step forward this year, he's good enough to be a serious MVP candidate.
Casino Gambling – Short-Term Success May Offer Some Satisfaction
Alex Bregman +1500
It's a little puzzling to see last year's runner-up in the MVP race a little down on the totem pole. Bregman only turned 26 in March and posted an OPS of 1.015 last season. There's every chance that he can replicate last year's numbers and once again be a catalyst for the Astros winning the AL West. The only question is whether or not his numbers have been inflated because his team was stealing signs. If you think that was a