Betting College Basketball Games with Large Point Spreads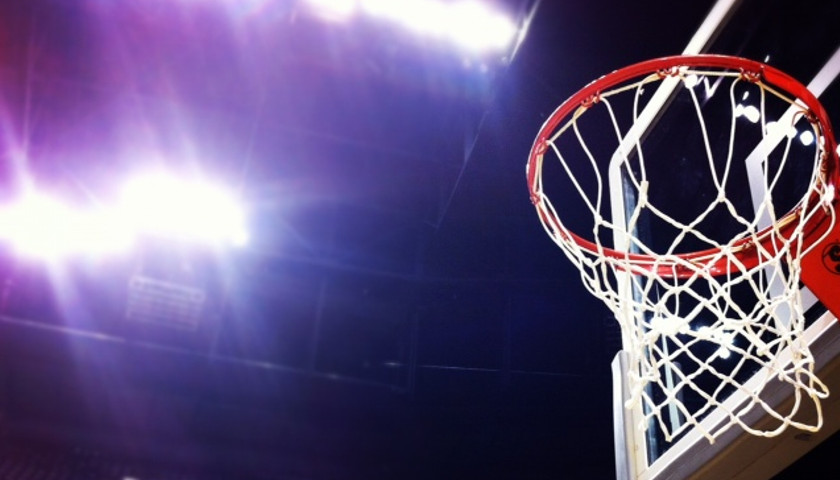 Betting on Large Point Spreads in College Basketball Can be Tricky
Betting College Basketball games with large point spreads can be daunting. There are many factors a sports betting has to figure into it. This article will touch on a few of them. This is not a situation where you can always lay the points or always take the points. It really depends on the team and betting strategy by each gambler.
Key Points
– Betting College basketball games with large point spreads starts with knowing why the spread is so big.
– Motivation is a big factor in betting CBB games.
Betting College Basketball Games with Large Point Spreads
If you are betting CBB games with large point spreads, you understand how difficult it can be to win those bets. Favorites with double-digit point spreads often win but fail to cover. A team favored by 23 points is hard to handicap.
CBB teams are favored for a reason. When they are favored by 10 or more points, the same holds true. There's a good reason why the point spread is so big. It's the same in the NBA and understanding the spread can help improve your NBA betting skills.
To have the best chance of generating winnings over the long term, you really need to handicap these betting odds game by game. That's really true with any value of a point spread, whether it be 1 point or 21 points.
Betting CBB games with such a big point spread starts with understanding why the spread is so high.
RELATED: HOW TO WIN BETTING ON COLLEGE BASKETBALL
Reasons for Big CBB Point Spreads
A line may be excessively large in some cases because one team is just that much better than the other.
There is also the case of public betting bias. Casual bettors tend to favor certain teams. Sportsbooks know this and will use it to their advantage when setting a betting line. For example, Duke might be a -7 favorite against Georgia Tech. Sportsbooks know that the public will bet on Duke no matter what so they inflate the line to Duke -10.
Keep in mind the goal of a sportsbook. The book wants to bring in an equal amount of action on both sides of the bet. If bettors still keep pounding Duke at -10, sportsbooks may adjust the line to Duke -11. It may take a series of adjustments before money starts coming in on the other side of the bet. By that time, the Blue Devils could be a -18 favorite.
Understanding why a point spread has gotten so big will help in betting CBB games with double-digit spreads. This is also among NFL postseason betting tips. So, how can you win more of these bets?
Not All Favorites Are Created Equal
There are times during a college basketball season when even the best teams in the country hit a rough patch. Duke might be favored by 10 points over their opponent, but they haven't been performing to their potential.
Teams peak at different times of a season too. Sometimes, the number is just too big. Gonzaga has played in the weaker West Coast Conference for years. The Bulldogs are double-digit favorites in almost every conference game.
There are WCC games where Gonzaga's starters are done early in the second half. That makes covering a 25-point spread pretty difficult. You'll also want to get the best number. Make sure you have the best sportsbook in the industry that offers the best lines.
This doesn't mean that you simply take the underdog when the number is huge. Once again, we go back to handicapping each game individually. If it makes sense, we place a bet. If not, we move on.
Betting College Basketball Games – The Underdog
When a well-known college basketball program is the overwhelming favorite, the public will pay almost no attention to the underdog and how they are performing.
Sometimes people fail to recognize that an underdog is capable of playing outstanding basketball on its own. They may have defeated several formidable mid-majors on their own or played a very difficult schedule against some of the better teams in the nation.
Backing a solid underdog could be the nudge you need in overcoming a betting losing streak. The underdog might have a reputation for being difficult on the road or they might employ a defensive scheme that reduces the impact of players with more speed and athleticism. Whatever the case, take a good, hard look at the underdog in these games with large point spreads.
Motivation
Duke is favored by 18 points against an ACC opponent. What is the Blue Devils motivation for not only beating the opponent, but beating them by 20 points? Maybe a big win moves them up in the rankings. A big win might secure a certain seed in the ACC tournament.
Then again, the game could be in the middle of January and Duke just isn't all that motivated to beat this opponent. Maybe the Blue Devils are on the road. They come out flat and don't play well.
Regardless of what happens in this situation, these are the types of things bettors must look for when betting CBB games with big point spreads. Is the favorite motivated to beat its opponent and cover the point spread?
Motivation also applies to the underdog. Often, underdogs want to win just because they are the underdog. They may feel disrespected. They want to prove that they are as good as their opponent.
This happens often in the NCAA tournament. A team from a major conference plays a team from a mid-major conference. Wagering on mid-major college basketball teams is an art form.
The team from the major conference is heavily favored. The underdog feels slighted. As a result, they rise to the occasion and, not only cover the spread, but pull the upset as well.
Underdogs have a tendency to be very motivated to beat a heavy favorite. Even if they can't beat them, they can keep the score close enough to result in an ATS win.
Check the Schedule
This is another thing bettors should check for any game. Look at a team's schedule before betting CBB games in general. You can look at schedules, stats, odds, and more at a quality online betting portal.
In the case of a game with a large point spread, the schedule before and after this game is important. Is the team playing two games in three days? Has a team had a week off between games?
Some teams will look ahead on their schedule. Duke might have a non-conference game against Mercer on a Tuesday. Then, they play rival North Carolina on Saturday. The Blue Devils might not be as focused on Mercer in anticipation of the big game against the Tar Heels.
Sports bettors should be aware that there is a good possibility an underdog could cover if the schedule suggests their opponent is saving some for their next game.