4 Australia U23 Players Suspended for Unprofessional Conduct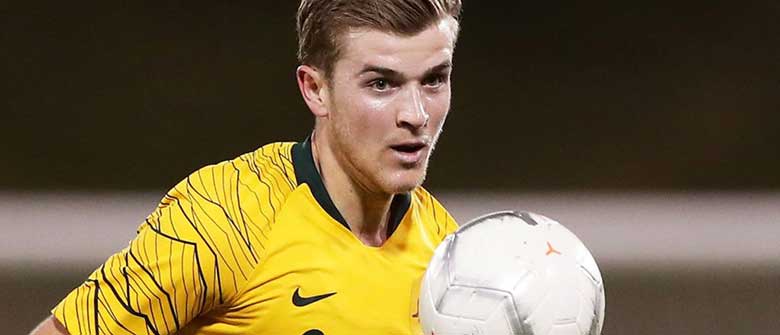 The Football Federation Australia banned four Australia U23 players for unprofessional conduct. The players were part of the Australian Olympic roster. Their suspension came after a woman filed a complaint against the four after a game in Cambodia last March.
The four suspended Australia U23 players are Lachlan Wales, Brandon Wilson, Nathaniel Atkinson, and Riley McGree. The four players will not be part of the Australian Tokyo Olympics roster.
The Football Federation Australia told football news sites that the four players would undergo counseling and education courses. The FFA found the players guilty of breaching its code of conduct after the U23 qualifying tournament.
4 Australia U23 Players Guilty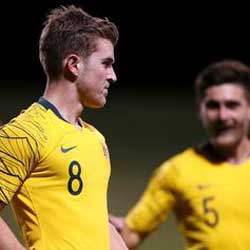 Soccer news reporters don't know the nature of the complaint filed against the players. According to the sources, the woman filed the allegation earlier in the year. However, it took the FFA several months to complete its investigation due to the complexity of the case.
Soccer betting predictions sites reported the players were about to head to China last November 9 to prepare for the AFC U23 championship. However, they didn't join the team as they wait for their pending sanction. The FFA said the players could appeal the decision.
FFA Chairman Chris Nikou said the punishment was adequate for the nature of the wrongdoings of the players. Also, they understood the gravity of their misconducts and accepted their penalties.
The players will undergo respectful relationship programs to make sure they appreciate the values in their future endeavors. The FFA suspended Wales, Wilson, and Atkinson until August 10, 2020. Team captain Riley McGree's suspension will be up to April 1, 2020.
The Professional Footballers Australia said it would provide support to the players. Football betting sites learned that the player' union would help the players with their options, including the filing for their appeals.
Bet on soccer with VOBET, the best sportsbook in the world!