Smart Bettors Use Multiple Sportsbooks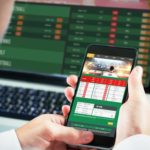 Having Mulitple Sportsbooks is a Great Strategy
Did you know that smart bettors use multiple sportsbooks? Having multiple sportsbooks gives you many advantages of having just one or two outs. Please read below to learn of some of the advantages of having accounts at more than one sportsbook.
Key Points
– Bettors in search of more wins benefit from having more than one sportsbook account.
– Shopping for the best line is a big reason for using multiple sportsbook accounts, but it is not the only reason.
Smart Bettors Use Multiple Sportsbooks
Sports bettors are always looking for an edge. They continue to search for that magic bullet, but often miss one of the simplest moves they can make – have accounts at multiple sportsbooks.
Remember, assuming standard juice of -110, a bettor needs to win 52.4 percent of all bets to break even. If you win 55 percent of the time, you stand a pretty good chance of making some quality profits.
One way to do so is to work smart, not hard, and smart sports bettors use multiple sportsbooks.
Find The Best Line at Multiple Sportsbooks
When you look up "how to win more bets," one of the things on the list is always "shop for the best line." It's one of the easiest things bettors can do to claim more wins and add to their bankroll.
If you're a smart bettor, you are going to have accounts at multiple sportsbooks so you can check for differences in lines and pricing. Would you rather bet on the Chiefs at -3 or -4? What about the Yankees at -125 or -135?
They may be subtle differences, but they can easily separate a win from a loss or even a push. Imagine being a MLB bettor and wagering $100 a game. You like short favorites and small underdogs. You come away with a winning percentage of 52.5 percent.
That's a win, right? Well, if your average line was the standard -110, you broke even. However, if you shopped multiple sportsbooks and averaged a line of +100, you would be up over $2,000!
That's the power of shopping for the best lines. It's why you should have accounts at a number of sportsbooks.
The Backup Plan
Ever try to place a bet but you can't log into your betting account? If it's a bet where time is of the essence, you can't be playing around with unsuccessful login attempts.
Online sportsbooks do their best to maintain run times very near 100 percent. They still need some downtime for maintenance and issues do arrive from time to time.
Having accounts at a variety of sportsbooks allows you to simply log into a different one and proceed with making your bet.
You might also have different sportsbooks for different sports. You prefer one as your go-to NFL and college football sportsbook whereas another is your primary NBA sportsbook. But, you will always have backups if you carry multiple sportsbook accounts.
Have you ever asked yourself, how can I bet on UFC? Well, here's your answer.
Use Multiple Sportsbooks – Get Bonuses & Free Money
With the rise of sports betting in the U.S., online sportsbooks are fighting for customers. They offer numerous bonuses and incentives to try and grab new customers and maintain the ones they already have.
Free bets, risk-free bets, and deposit matches are common at sportsbooks looking to obtain new bettors. These will come with rollover requirements, but you have the potential to win some serious cash.
Some sportsbooks have contests too that bettors can take advantage of. Football squares contests are popular during the NFL and college football seasons. A March Madness bracket is another popular sportsbook contest. These are additional ways bettors can profit from having multiple sportsbook accounts.
BOOKMAKERS > WATCH YOUR BOOKIE BUSINESS FLOURISH WITH PAY PER HEAD
Find Your Side
Not all bets are carried at all sportsbooks. As a result, you will need a betting account at more than one sportsbook. It's important that your sportsbook is meeting your needs.
Player prop bets and niche market bets, for example, are not found at every single sportsbook. Take the following bet. Who will be leading the Premier League at Christmas?
This is a bet that is more popular with European bettors. You may not find it at your current sportsbook, but if you could add an established European book to your list of accounts.
Different Rules When You Use
Just like NFL stadiums differ from one another, your list of sportsbooks will also differ from each other. They may treat certain things differently.
For example, let's say you make a Finishing Position Bet on a golf tournament. You wager on your guy at 10-1 to finish in the top-20.
If your guy does finish in the top-20 but he ties with four other golfers, different sportsbooks will pay this out differently. One pays out the full amount at 10-1. Another only pays out 2-1 because of the tie. Which would you prefer? Again, another reason why you need multiple sportsbooks.
It's All About Timing
Most sportsbetting sportsbooks simply copy odds from a few different sources. It's one of those well-known 'secrets' of the industry. If you are looking to bet early, you want to have accounts with sportsbooks that post odds as early as possible.
For example, you want college football odds for the following week as soon as possible on a Sunday following Saturday games.
Shopping for the best line might be the big reason to have multiple sportsbook accounts, but there are a few other reasons too. The bottom line is that if you plan on being a smart bettor, open more than one betting account. Your bankroll will thank you.