Juan Soto the Wild Card Hero for the Nationals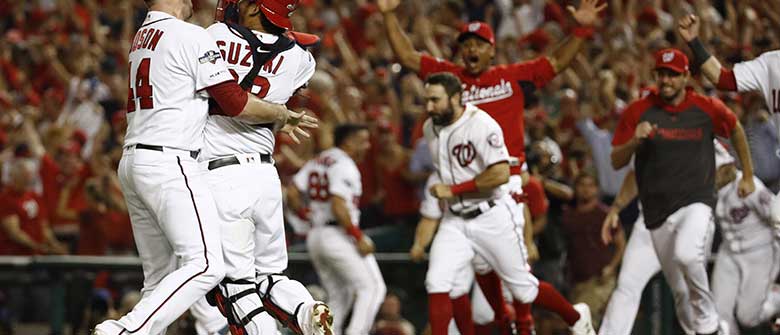 Juan Soto saved the day for the Washington Nationals during the National League Wild Card Game. He came up with a hit when his team needed it the most. Down 3-1 in the eighth inning, all hope was lost for the Nationals.
It seemed like Washington will not advance to the playoffs once again. However, their comeback started when Anthony Rendon came up to bat. The crowd started the MVP chant. For that moment, the fans believed they can still win the game.
Although Brewers' pitcher walked Rendon, the bases were full. Then Juan Soto stepped up to the batter's box. His line drive went past Trent Grisham. As a result, all three runners scored and the Nationals took the lead. It was an ending a lot of baseball betting sites failed to predict.
Juan Soto the Wild Card MVP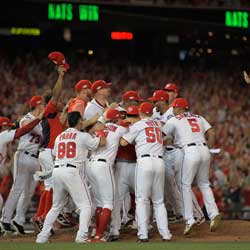 That line drive is what players dream of. Hitting the game-winner of an elimination game is why players play the game. It is heartbreaking for the Brewers and at the same time a glorious moment for the Nationals.
It is a moment Soto will remember for the rest of his life. On the other hand, Grisham will also remember it for the wrong reasons.
Washington's manager Davey Martinez talked about his young outfielders Victor Robles and Soto before the game. He told baseball news reporters that the two will step up when they are in the limelight.
Also, Martinez said that the two played well in their games against Atlanta and New York. Before the game, baseball betting pick sites asked Soto about his first postseason game. He said it was amazing to be there for the first time.
He added that it was going to be fun. However, the fun only began in the eighth inning for the team. Although Robles struck out at the start of the inning, Soto stepped up big time and won the game for the Nationals.
Bet on the MLB with VOBET, the best sportsbook in the world!