Running an Efficient Sportsbook
Getting into the sports betting industry is a wise way to earn money- especially for those who love sports. As intimidating as it sounds, being a bookie does not really cost a lot of money, nor does it need you to staff a roomful of people to get things done. Getting a sports betting software solution will help you get started without having to spend so much. But getting a sportsbook started is just the beginning. You will need to learn how to run an efficient sportsbook, and we'll show you how.
As mentioned above, its best to use a sportsbook pay per head provider. Here, the software is very affordable since your payment will depend on how large your sportsbook is. If you have 10 players, you just pay for 10. If you have 100, then you pay for 100 players. Regardless of the number of players you have, the rate is guaranteed to give you the same type of features. You can also offer everything from NFL betting to UEFA betting. This allows you to offer the best features that the even the biggest sportsbooks have.
How to Run an Efficient Sportsbook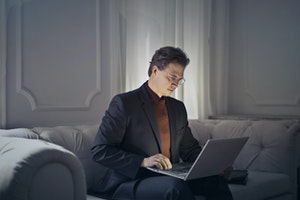 Just like in any business, you will want to make sure that you are maximizing the pay per head solution that you are using. You need to be productive without spending too much time working. One of the first things that you can do is proper time management. Most bookies who run an efficient sportsbook prefer to schedule their operations a certain way.
For instance, you can pick Wednesdays or Tuesdays to be your payment day. Players who need to play (assuming you give them credit), or those who want to collect can request for it on certain days that you set. It helps you ensure that you have everything taken care of in a single day. In addition, it won't bother you on other days when you need to focus on other aspects of your bookie business.
You should also make use of the data reporting system of your pay per head software. You can gather data on a daily, weekly, or monthly format. This will allow you to easily see what is happening in your sportsbook. This will also help you see where the action is heavy, so you can focus on managing the lines on these events accordingly. With your software, most of the details are taken care of, so all you need to do is come up with a schedule that works for you.