Pacquiao Vs Broner Fight – PacMan Wins Via Unanimous Decision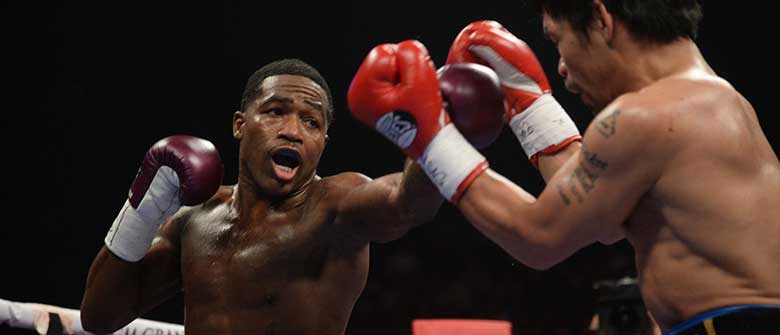 The Pacquiao vs Broner fight went in favor of the 40-year old senator from the Philippines. Most fight fans agreed with the outcome. As a result, Manny Pacquiao retained his WBA welterweight title.
It was the first time Pacquiao fought in the US since 2016. According to sports news, PacMan outclassed Broner with quickness and aggression. The latter threw fewer punches and landed a small percentage of them.
After the Pacquiao vs Broner fight, the welterweight champ said he is willing to fight Floyd Mayweather Jr. again. However, Mayweather, who was sitting at the ringside, said he wasn't interested to come out of retirement to face Pacquiao.
Pacquiao Vs Broner Fight – What Happened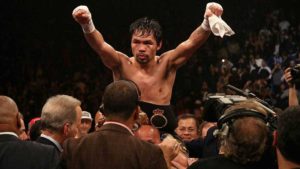 Pacquiao came out swinging in the early rounds. He unleashed jabs and blows to the body. In the first three rounds, he let out 70 jabs. In addition, PacMan avoided Broner's counters. Known as The Problem, it looked like Broner was the one facing his moniker in the early rounds.
Broner tried to get back in the fourth round by landing some of his best punches in the match. However, he lacked consistency. In the fifth round, Pacquiao landed a left to the body. Broner found himself against the ropes a couple of times in the middle rounds.
While Pacquiao was cruising in the last few rounds, Broner did a Mayweather and ran around the ring. Maybe he thinks he already won the match, but that's not what the judges thought. The Pacquiao vs Broner fight went to the scorecards, and all judges scored in favor of Pacquiao.
Manny Pacquiao won over Adrien Broner with a unanimous decision. The judges scored it 116-112, 116-112, and 117-111. Although Pacquiao clearly outclassed Broner, the latter thinks he won the match. He said he hit the winner more times, even if the Philippines champ landed 112 punches to his 50.
If you want to start an online sports betting site for the next big boxing match, consider getting PricePerPlayer.com gambling software. It has everything you need to for your online venture.